Configurations 12 by Alexander Church & juSt b
juSt b makes her debut on the always high concept Configurations of Self label with a stunning new EP alongside label boss Alexander Church.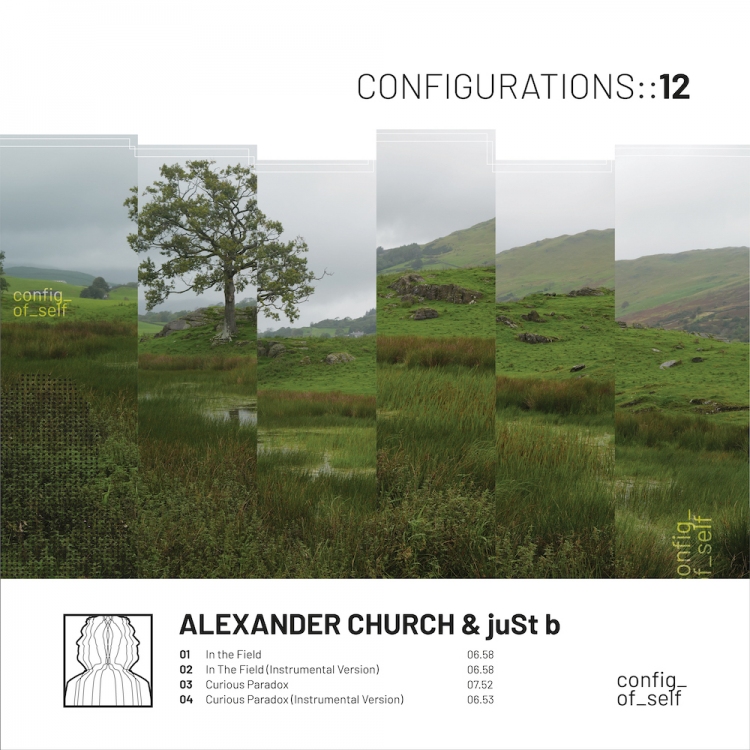 Art by Configurations of Self
Toronto-based artist juSt b has developed into a highly accomplished DJ, producer, industry ambassador, and multi-faceted curator of sound over the last seven years. She has an upcoming EP in the new year featuring a remix by fellow Configurations cohort, James Welsh, but first, up we're treated to her fusion of smooth, thought-provoking vocals with Church's always avant-garde productions on this stunning new offering. The release features mindful vocals inspired by humanistic viewpoints that both artists share, delivered as life-affirming musings that add a fantastic layer of emotional depth and positivity to this futurist music.
Opener "In The Field" swirls with spoken word vocals that place you in a dream-like state as harmonica pads ripple all around and deep, smooth beats move you onwards. An instrumental is included which makes for just as celestial and cathartic listening as you are suspended in the lush production.
The second superb offering "Curious Paradox" is another post-rave mix of IDM, techno, and ambient, with the alluring vocal element encouraging you to accept who you are today. It's a deeply uplifting trip to the outer edges of our galaxy on gorgeously mellifluous pads, arps, and melodies. The instrumental strips back the track to the mind-expanding synth work and make for an even more detached affair.
These are tracks that connect on a mental as well as physical level, with moving psychological overtones that make them full-body experiences.
Alexander Church & juSt b - Configurations 12
Release Date December 2020
Label Configurations Of Self
Tracklist
1. In The field
2. In The Field (Instrumental)
3. Curious Paradox
4. Curious Paradox (Instrumental)