Deetron presents fabric 76
Swiss DJ and producer Sam Geiser aka Deetron has mixed the latest installment of fabric's long-running series, due for release on June 16th, 2014.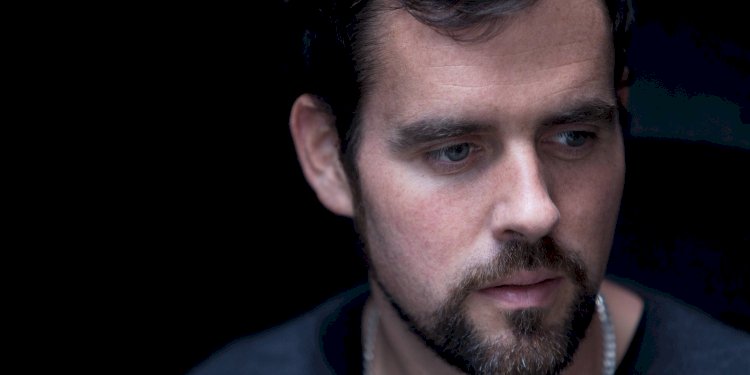 Photo by Kevin Lake Photography
Swiss DJ and producer Sam Geiser aka Deetron has mixed the latest instalment of fabric's long running series, due for release on June 16th. It comes at a time when the house and techno specialist is riding high off the success of recent full-length album, Music Over Matter.
Deetron was born, raised and is still based in the city of Bern in Switzerland, and from there he has made an international name for himself as a producer of sleek, well honed house and techno with a classicist bent. Releasing most often on Music Man, the Belgian label with which he has a close relationship, his first release came as far back as 1997 as part of a compilation on Axodya records.
Growing up with a jazz loving, professional classical musician father and a piano teaching mother, it's no wonder Deetron's productions have a certain artistry and musicality that evades most others. As an equally dexterous DJ known for his expressive three deck sets, much of his musical knowledge came from running a record shop in the 1990s. A debut fabric gig came in 2006 and Deetron now reports, many gigs later, that he feels very much at home playing room one of the club.
Says Deetron on fabric 76, which was mixed using both vinyl and digital sources…
I basically followed the pleasure principle when approaching the mix. I started to pick my favourite pieces of dance music regardless of age or sub-genre and didn't really begin to structure the mix until all the tracks had been cleared, except for one. So as I began to throw the tracks together as spontaneously as possible, the structure of the mix began to take shape. I did a single take before I recorded the final version of the mix as it is now in order to keep it as lively and representative of a live DJ set as possible. I don't think I've enjoyed myself as much working on a mix in the studio before!
The mix itself is a captivating ride through Deetron's most personal selections, with disparate sounds, scenes and styles all connected up with perfect sequencing and tight mixing. There's everything from classic Chicago material by DJ Sneak and Gemini to material from Detroit stalwart Carl Craig via leftfield inclusions from Atoms For Peace. As well as some old classics there are modern gems from the fast rising likes of Marquis Hawkes and Seven Davis Jr, plus no nonsense techno inclusions from pioneers like Function and Marcel Dettmann. A truly kaleidoscopic mix, fabric 76 is the sound of a DJ digging deep, having fun, and playing those tracks in Deetron's distinctive style.
Deetron - fabric 76
Release date 16th June 2014
Label Fabric Records
Tracklist
01. Johnny Blas - Picadillo (Carl Craig's Breakdown Version) [Ubiquity]
02. Jaime Read - Timewave [Fragmented]
03. Baba Stiltz - Palats [Studio Barnhus]
04. SoulPhiction - Mind & Body [Philpot]
05. DJ Sneak - Who's Knocking [Magnetic]
06. Juxta Position - Mercy [Misstress]
07. Redshape - Finizh [Running Back]
08. Ripperton - Searchin 4 You [Tamed Musiq]
09. Greg Beato - Who's The Licho In Charge Ovaa Here [Apron]
10. Tom Trago - Elite [Rush Hour]
11. Seven Davis Jr. - One [Must Have Records]
12. Galaxy 2 Galaxy - Timeline [Underground Resistance]
13. Afefe Iku feat. Osunlade - Bodydrummin [Yoruba]
14. Marquis Hawkes - Honey Kisses [Dixon Avenue Basement Jams]
15. Gemini - New Style Of [Peacefrog]
16. Presk - Rais [Ten Thousand Yen]
17. Ondo Fudd - There Will Be A Time [The Trilogy Tapes]
18. Four Tet & Terror Danjah - Nasty [Text]
19. Seiji - More Of You [Seijimusic]
20. E-Dancer - The Move [KMS]
21. Moderat - Bad Kingdom (Marcel Dettmann Remix) [50WEAPONS]
22. Caribou - Irene [City Slang]
23. Joe - Slope [Hessle Audio]
24. Atoms For Peace - Before Your Very Eyes… [XL]
25. Function - Falling The Same Way (Dommune Version) [Sandwell District]
26. Design A Wave - Weird F [No 'Label']
27. Juxta Position - Mercy (Loop) [Misstress]
28. Nils Frahm - Says [Erased Tapes]