Defected House Master #27: Armand Van Helden
Defected Records welcomes the legendary Armand Van Helden to the new installation in the Defected House Master series. This is number 27.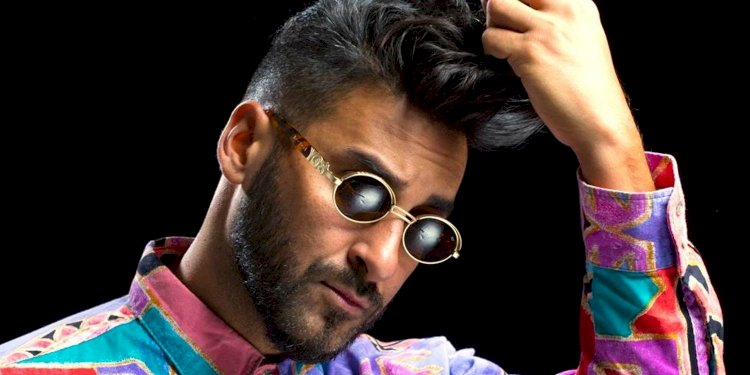 Photo by Defected Records
Whether it's releasing #1 singles such as 'U Don't Know Me' (Feat. Duane Harden) and 'Bonkers' with Dizzee Rascal, or underground anthems like 'The Funk Phenomena' and 'Flowerz', Armand Van Helden is the true definition of a legend. With a career spanning over 26 years; his back catalogue includes 7 studio albums, 100s of remixes and countless singles under various aliases - Defected Records welcome Armand as their 27th House Master, alongside Frankie Knuckles, MK, Masters At Work and the latest, his good friend Todd Terry.

Armand Van Helden - House Masters showcases his incredible versatility as a producer, with a selection of both anthemic songs and straight-up club tracks. The album features 20 of the Boston-born producer's finest productions, from recent commercial hits like 'Barbra Streisand' as Duck Sauce (w/ A-Trak) to old skool gems such as his Crazy Trauma Mix of 'Stay Together' by Barbara Tucker back in '95. His remix of 2016 summer anthem 'Freak Like Me' by Lee Walker vs. DJ Deeon is another example that Armand is still at the forefront of pushing boundaries in dance music, just as he was 22 years earlier when dropping his game-changing remix of Kim English's 'Nitelife', which is still a staple in many DJs' sets today.

For a man who 'hated house music', before falling head over heels for it back in the early 90s, Armand Van Helden has established himself as one of the most-loved and in demand producers on the planet. This album is another milestone in a career that continues to go from strength-to-strength, making it a must-have for any lover of house.
"It's a real privilege for us to promote music from back in the day and all the great records Armand Van Helden has made, to a new audience and to the older audience, because sometimes they need to be reminded of how great those records are."
Simon Dunmore
Defected House Master #27: Armand Van Helden
Release Date 2nd September 2016
Label Defected Records
Tracklist
CD1
1. Armand Van Helden Feat. Duane Harden - U Don't Know Me
2. CJ Bolland - Sugar Is Sweeter (Armand's Drum 'n Bass Mix)
3. Armand Van Helden - My My My (Original Club Mix)
4. Armand Van Helden - Witch Doktor (The Dark Ages Mix)
5. Duck Sauce - aNYway (Club Mix)
6. Kim English - Nitelife (Armand Van Helden Retail Mix)
7. Lee Walker vs DJ Deeon - Freak Like Me (Armand Van Helden Remix)
8. Uffie Feat. Pharrell - Add Suv (Armand Van Helden Club Remix)
9. Armand Van Helden Feat. DJ Sneak - Psychic Bounty Killaz
10. Armand Van Helden - Work Me Gadamit '96
11. Da Mongoloids - Spark Da Meth (Bangin' Like A Benzi Mix)

CD2
1. Duck Sauce - Barbra Streisand
2. Armand Van Helden - The Funk Phenomena
3. Dizzee Rascal & Armand Van Helden - Bonkers (Club Mix)
4. Sneaker Pimps - Spin Spin Sugar (Armand's Dark Garage Mix)
5. Armand Van Helden Feat. Roland Clark - Flowerz
6. Armand Van Helden - I Want Your Soul
7. Cerrone - Je Suis Music (Armand Van Helden Remix)
8. Tonja Dantzler - In And Out Of My Life (Armand Van Helden Mix)
9. Barbara Tucker - Stay Together (Armand's "Crazy" Trauma Mix)
10. Banji Boys - Love Thang (Cat Walk Mix)
11. Armand Van Helden - Ghandi Khan