Defected Presents House Masters - Junior Jack
With a string of chart hits and countless underground favorites to his name, Belgium-based Italian Vito Lucente stands proudly as one of Europe's most successful house artists.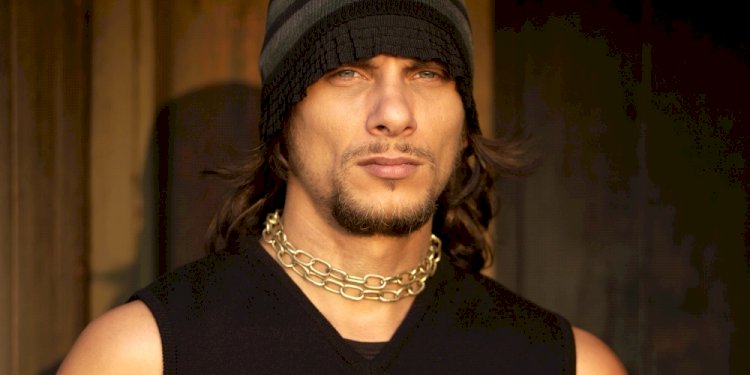 Photo by Defected Records
Recording under a multitude of aliases since the early 1990s, it is for his work as Junior Jack that he is most widely recognised. His breakthrough cut 'My Feeling' is an early highlight of Defected's discography, which crossed over from main rooms to make an impact on charts in the UK, across Europe, Australia and the USA, as did later hits 'Stupidisco' and 'Da Hype'. Club smashes 'Thrill Me' and 'E Samba' demonstrate an ear for an infectious hook and a floor-filling bassline rarely matched before or since, whilst cuts such as 'Just Deep' and 'Only House Muzik' - produced under Lucente's alter-egos Deep Walker and Mr Jack - show he is equally adept at turning out dubby, underground material.
Collaborations with Kid Crème and Olivier Gosseries explore Latin rhythms and tracky percussion, and his production on tracks featuring Jocelyn Brown, Kathy Brown and Ron Carroll show his outstanding aptitude in working with some of the finest voices in house music.

Lucente is the creator of some of the genre's most distinctive records, responsible for countless memorable moments on dancefloors across the globe. Collecting together the highlights of his wide-ranging career, House Masters - Junior Jack sees him take his rightful place amongst the pantheon of the genre's true legends.
Defected Presents House Masters - Junior Jack
Release Date 24th February 2017
Label Defected Records
Tracklist
1. Junior Jack "Thrill Me" (Original Version by Junior Jack)
2. Junior Jack "Stupidisco" (Extended Original Version)
3. Junior Jack "E Samba" (Junior Jack Original Club Mix)
4. Junior Jack "Da Hype" (Junior Jack Original Club Mix)
5. Glory featuring Jocelyn Brown "Hold Me Up" (Original JJ's Vocal Mix)
6. Junior Jack "See You Dancin'"
7. Soho "Hidden Sun"
8. Thick Dick "Insatiable" (Junior Jack & Kid Crème Vocal Mix)
9. Major Boys featuring Kathy Brown "Time & Time Again" (Junior Jack Mix)
10. DJD presents The Hydraulic Dogs "Shake It Baby" (Junior Jack Remix)
11. Junior Jack "My Feeling" (Kick 'N' Deep Mix)
12. ATFC featuring Lisa Millett "Sleep Talk" (Junior Jack Club Mix)
13. Deep Walker "Just Deep"
14. Mr. Jack & Olivier Gosseries "Voodoo Curse" (Mr Jack Jazzy Futuristic Mix)
15. Fayleine Brown "Joy" (Mr Jack Smooth Dub)
16. Junior Jack & Kid Crème present Private Tools "Tool #2"
17. Maphia Ltd "Chasing #1"
18. Kings Of Tomorrow "Thru" (Junior Jack Remix)
19. Mr Jack & Daddy K present Funky Frosties "The Phonk" (Dub Mix)
20. Soho "Good Times"
21. Junior Jack "Life"
22. Mr Jack & Oliver Gosseries "Give It Up!" (Original Mix)
23. Kluster featuring Ron Carroll "My Love" (Junior Jack Vocal Mix)
24. Junior Jack & Kid Crème present Private Tools "Tool #1"
25. Mr Jack "Wiggly World" (Cool Dub)
26. Mr Jack & Olivier Gosseries "I Know!" (Soggy Mix)
27. Nu Rican Kidz "Excuse Me!" (131 BPM Mix)
28. CB Milton "Get Into My Life" (Mr Jack's Speedy Garage Mix)
29. Family Groove "People" (24th Street Mix)
30. Mr Jack "Only House Muzik" (Jack's Dream Mix)