Dive by Feiertag
Following his debut album in 2021, Feiertag now explores a different and deeper sound with the new LP, Dive.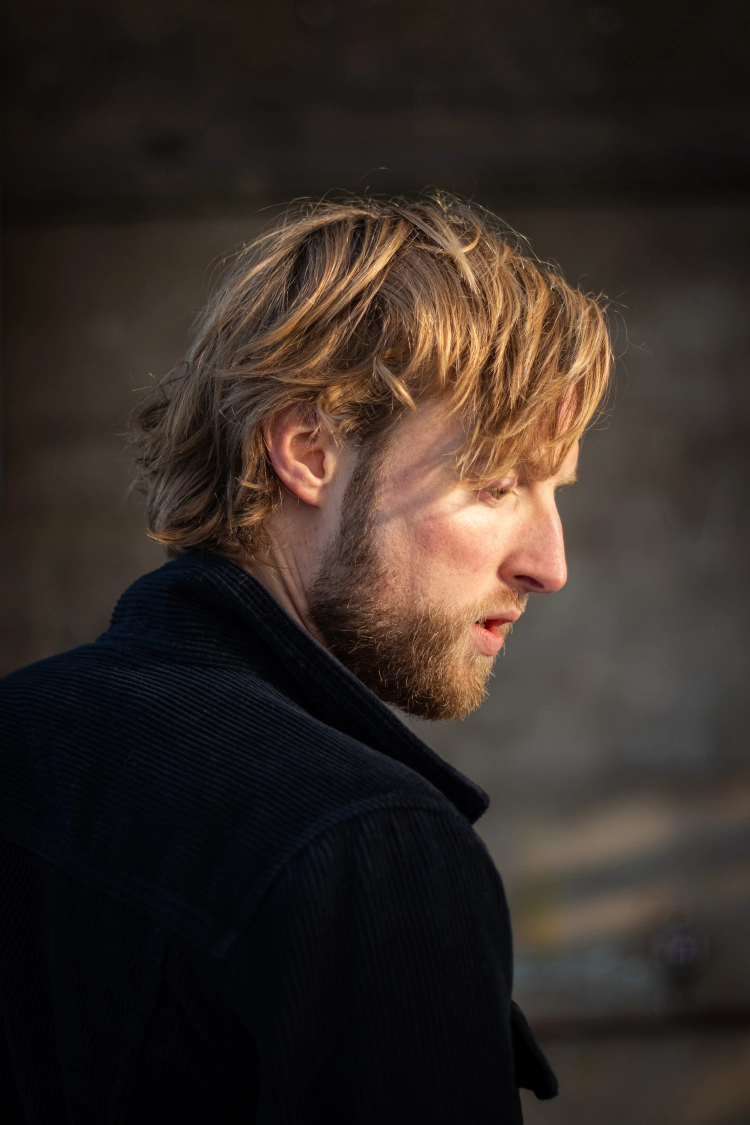 Photo by Ruben Philipse
Joris Feiertag is a Dutch producer and drummer from the historic and culturally rich city of Utrecht. He signed to Sonar Kollektiv in 2018 and last year released his debut LP "Time To Recover". Now he returns to something like his musical roots, delving deeper into the use of synths and embracing more offbeat melodies. Countering the more uplifting and vocal-led nature of "Time To Recover", Feiertag has recently found himself searching for more sonorous and somber themes. It has resulted in "Dive", a more personal album without any topline songwriting and a more straightforward approach that allows Joris' musicality to shine through.
The lead track, "Living In Slow", is a quirky and intimate introduction with sped-up vocals, snapping snares, and haunting synths that embraces Joris' breakbeat roots. Things pick up with the steel drums, guitars, and swooping synths of "Cala", which brings to mind Jamie XX before "Vivid & Hazy" continues the foot-friendly assault with warm keys and soothing vocals shining through. As a drummer himself, Feiertag always immerses himself in making the beats, which shows on "I Need U". The track has an infectious UK garage feel that harks back to the artist's first years of producing, as well as to greats like Zed Bias and Wookie.
The excellent "How U Do It" takes some of its cues from the classic UK sounds again, albeit with a heavy dose of Detroit house feelings. "Nocturnality" dives into late-night, hypnotic dance music with a hypnotic repetitive vocal line and some serious bottom end. Having passed peak time, "Descend" draws us into slower territories and loungey vibes with dark foreboding synths. The title track completes the album with meditative and atmospheric charm, a sweet organ sound, and sophisticated jazz drums. It is a blissful climax.
Feiertag - Dive
Release Date May 2022
Label Sonar Kollektiv
Tracklist
1. Living in Slow
2. Cala
3. Vivid & Hazy
4. I Need U
5. How U Do It
6. Nocturnality
7. Descend
8. Dive