EACID by Kittin
French label Zone has a very special release from long time friend of the label and pioneering electro figure Kittin, the artist formerly known as Miss Kittin. Her standout original comes with an equally impressive remix from Truncate.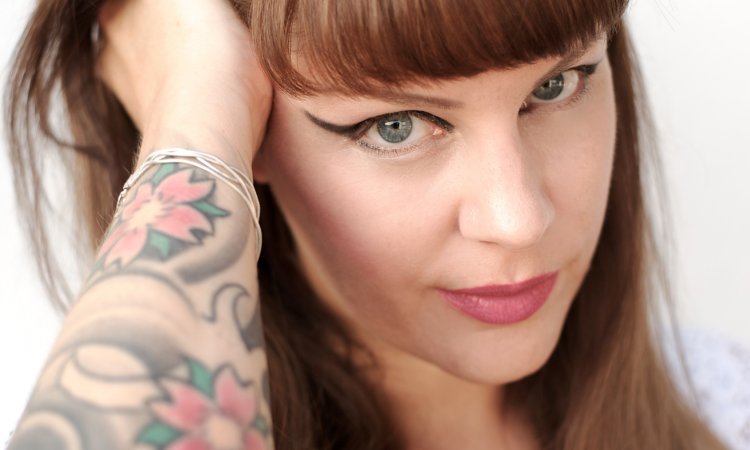 Photo by Caroline Hervé
A long time stalwart of the electroclash scene who has put out many seminal singles, Kittin has famously collaborated with The Hacker and Felix Da Housecat and mixed up new wave and techno in arresting new ways for decades. Her albums have always been hailed as hugely accomplished and the prolific and innovative French woman has worked with numerous top labels. Now back once more in 2018 with her first solo single in some time, she is in fine form.
Her offering here, "EACID", is a timeless piece of deep techno with brain-melting bass and twinkling yet menacing keys. Her own vocals are twisted and chopped up into wordless forms that add layers of intrigue and the whole thing is brilliantly broody. A breakdown at the midpoint allows you to catch your breath as her voice refracts around the airwaves, then the icy hi-hats and rumbling drums and bass land again with subtly uplifting, light-emitting chords rising in the background. All in all, this is one of Kittin's most special and evocative tracks of recent times.
Remixing is Truncate, the deep techno artist who runs a label of the same name and has released his killer wares on 50Weapons. His version is wilder and flailing, with the keys becoming more manic, the drums darting about all over the place and the voice becoming more paranoid and trippy.
This is a terrific two-track package that reminds us just why Kittin has been at the top of her game for so long.
Kittin - EACID
Release Date 23rd March 2018
Label Zone Music
Tracklist
1. EACID
2. EACID (Truncate remix)