Easy Out EP by Pablo Sanchez
Sasse's Moodmusic label continues to lead the deep house scene with a new EP from Venezuelan producer Pablo Sanchez. His original comes backed with remixes from Patlac, Baldo, and the boss himself.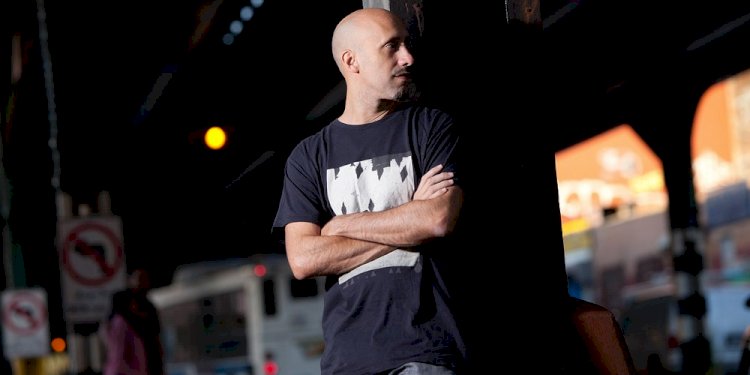 Photo by Lovemonk Discos Buenos
Pablo Sanchez is an established producer who has released a number of collaborative EPs in his time. He also plays live, has toured the US and has links with labels like liebe*detail and GAMM amongst others.
You can hear relics of Sanchez's years spent in New York on the excellent 'Easy Out.' The song is a modern take on the legacy of NY disco and friends of his like Metro Area and Nick Chacona. A true summer anthem, it's got bold bass strokes, twinkling melodies and hip swaying hand claps that really suck you in.
First to tackle a remix is Patlac, a German star of Hamburg imprint liebe*detail, Noir and Pets Recordings who favours emotion in his music. His take on the original is the deepest and most heady of the lot, with rolling chords, slowly rising synth lines and a mischievous sense of late night energy.
Barcelona stalwart Baldo steps up next. He runs a pair of labels in Good Ratio and Neovinyl and is a fine DJ who plays alongside the best of them. His terrific version is stripped back and deep, insular and reverential with its spacey pads and cosmic atmospheres.
Finally, the boss steps up with a Bass Dub mix that is perfectly lazy and inviting, with smeared chords, textured bass stabs and a mid tempo groove that couldn't be more suited to early evening sessions.
This is a lush EP full of nocturnal musical flavours that really will find a place in your affections.
Pablo Sanchez - Easy Out EP
Release date 3rd August 2015
Label Moodmusic
Tracklist
1. Original
2. Patlac Remix
3. Baldo Remix
4. Sasse Bass Dub