Études de Battements by Mïus
Théque Records boss Mïus returns to his own label with new album Études de Battements featuring collaborations with singers Dóri Hegyi and Raf Skowronski.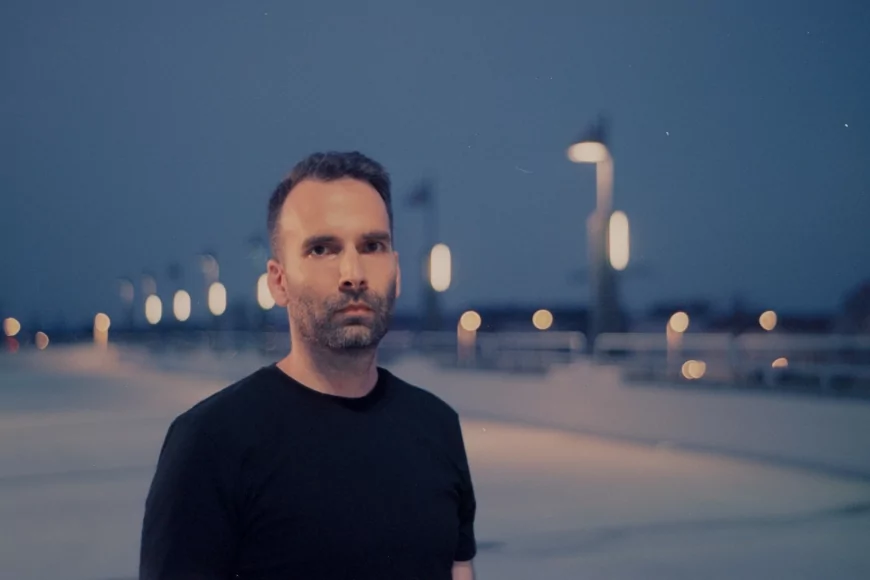 Photo by Bence Szemerey
Made over the course of a year-long process where he invited musicians to join the recordings in London, Budapest and Szeged, "Étude Disposable" means "beat studies" and is a concept album focusing on beats, mixing different styles and creating mash-ups with the help of classical instruments and analog synthesisers. The album title refers to the pioneering electronic music composer, Pierre Schafer, and comes after the acclaimed set designer and architect's first two albums picked up radio plays from the likes of BBC 6 Music, as well as plenty of press coverage across Europe.
Stunning opener "Étude Cédrus" is a free rhythm piece composed with the sound of collapsing icebergs. It slowly grows rhythmic with techno beats rolling beneath, and the title refers to the painting of Tivadar Csontváry Kosztka. "Étude Five on the Floor" is a quirky techno cut in 5/4 time with jazz elements laced up with the five kick loop. Things become downtempo with influences of Eastern style vocals on "Étude Golden Silence" then "Étude Articulation" is an articulation of slowly changing eighth notes with the sound of a choir.
Waltz beats and blues vocals mix in harmony on "Étude All Your Lives", techno meets samba in outer space on "Étude Solar Samba" and "Étude Kvintola" is a quintuplet arpeggio with recordings of an acoustic piano adding real tenderness. After lead single "Étude Disposable" there's the magical duet of a female vocal and arpeggiator on "Étude Adonis", bassoon and techno on "Étude Ping Pong" and classic house with jazz piano on "Étude Piano in the House" before polyphonic madness closes things out on "Étude 4x5".
This is another forward-thinking album of excellently realised and mature musical themes from this singular Hungarian artist.
Mïus - Etudes de Battements
Release Date 20th March 2020
Label Théque Records
Tracklist
1. Étude Cédrus
2. Étude Five on the Floor
3. Étude Golden Silence (feat. Raf Skowronski)
4. Étude Articulation
5. Étude All Your Lives (feat. Ohnody)
6. Étude Solar Samba
7. Étude Kvintola
8. Étude Disposable (feat. Ohnody)
9. Étude Adonis (feat. Ohnody)
10. Étude Ping Pong
11. Étude Piano in the House
12. Étude 4x5