Feeling In Your Soul EP by Miguelle & Tons, Miluhska
Two And A Half Cats head honcho's Miguelle & Tons return to the label as the Miami-based favorites collaborate with Miluhska for their classy two-track Feeling In Your Soul EP.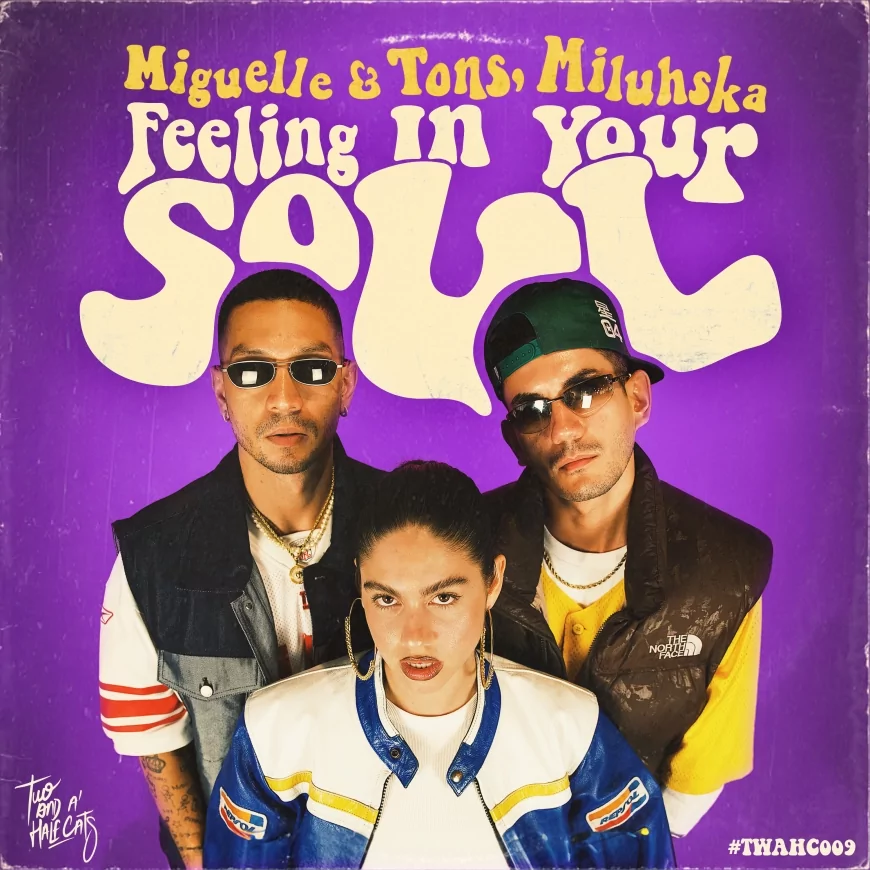 Art by Two And A Half Cats Records
Two individuals thriving within Miami's electronic landscape while heading up their growing label and event series Two And A Half Cats, Club Space residents Miguelle & Tons are fast becoming figureheads at the forefront of their unique space within the city's nightlife scene. Fusing wide-reaching house influences with their own jazz-tinged, minimal-leaning, and Latin-focused sound, their label and DJ sets proudly showcase their Venezuelan roots while ensuring listeners are treated to a wealth of styles to keep them guessing. Returning to the imprint alongside fellow Space resident, DJ/producer, and vocalist Miluhska, following their 2022 collaborations on the label as part of their "Back To Basics EP," mid-September welcomes a pair of slick and vibrant efforts as the trio link up across their "Feeling In Your Soul EP."
Immersed and drenched in the sonics of summer, providing a transportive journey through jazzy harmonies and Spanish guitar melodies, the EP sees sounds from Venezuela and Ecuador combine with influences from their joint adopted city of Miami to provide two excellently crafted productions.
"Te Quiere" opens the package and unfolds to provide a slick blend of soulful Spanish and English lyrics, vibrant tones, tight rhythms, and crisp drum grooves to reveal a track bursting with enjoyment, passion, and warmth. Keeping things bubbling, "La Milu" is a track that "embodies the spirit of living life unbound - wild and free." From a hypnotic Spanish rap which instantly captured the attention through to the sweeping Latin-Caribbean rhythms accented by rich guitar riffs, off-kilter electronics, and mystic flutes that beckon adventure, the trio unite for another silky slice of house music crafted for the late summer months and beyond.
Miguelle & Tons, Miluhska - Feeling In Your Soul EP
Release Date September 2023
Label Two And A Half Cats Records
Tracklist
1. Te Quiere
2. La Milu