Finding Oriya by Jay Haze & ESB
This November will see the release of Jay Haze & ESB's Finding Oriya L.P. on Matt Tolfrey's Leftroom imprint, comprising ten original tracks from the duo.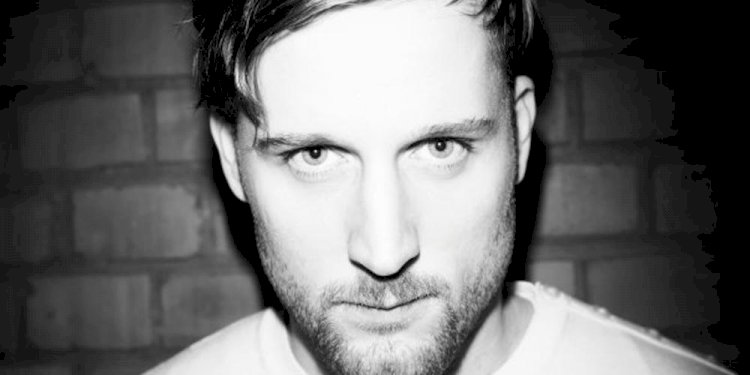 Photo by Leftroom Records
Philadelphia-born producer Jay Haze has carved out quite the career for himself over the past decade, having headed up the successful Tuning Spork and Contexterrior imprints, as well as operating under his Fuckpony pseudonym which has seen him unveil material for the likes of Get Physical, Cocoon and BPitch. Here we see Haze pair up with ESB (Electric Sound Broadcast) aka Elan Benaroch, notably known for his work with Canada's Deepen Sound, to deliver this long player for the Leftroom label.
Finding Oriya is the musical culmination of the journey towards fatherhood for Haze. During a period of self- discovery while travelling in the mountains of North America and Peru, the artist found out about the impending birth and decided life changes were needed. It was during his time spent in Vancouver, initially heading to the city for an intensive detox, that Haze met Elan (ESB), the pair struck up a deep connection which quickly led to recording sessions at Open Studios. Fast-forward 30 straight days in the lab, jamming with outboard equipment, experimenting with live instrumentation and recording audio with a smoothly flowing workflow, the resultant outcome is 'Finding Oriya'.
After the finished product was conceived the next step was the placement of the project, and after speaking with Matt Tolfrey and him voicing his passion and interest in the project, Leftroom quickly became the perfect fit. Jay was reassured it would have a good home and Matt's receptiveness to the visual / video and photography aspects of the project meant his creativity would be allowed to flourish.
Across the ten-track long player 'Finding Oriya' we see Haze & Elan explore a variety or ethereal, mind- bending and profound textures to create an intelligent, understated and charming collection. From the dropped-tempo nu-disco tinged feel of 'Darkness Inside', 'Wail Away Baby' and 'Founded In You', through to the entrancing feel of 'Refine To Deepness', 'Can't Keep Giving In' and 'Friday Always Remembers', the duo display their perspicacious and fundamental knowledge of electronic music production in its discerning and heartfelt form.
Jay Haze & ESB - Finding Oriya L.P.
Release date 10th November 2014
Label Leftroom Records
Tracklist
1. Intro
2. Wail Away Baby
3. Can't Keep Giving In
4. Founded In Y ou
5. Friday Always Remembers
6. Darkness Inside
7. Refine To Deepness feat Tyler
8. The Other Day
9. Finding Oriya
10. Outro