Girls by Omar, Joss Stone & Morgan Munroe featuring Sanity
Legendary soul artists Omar, Joss Stone, Morgan Munroe, and Urban Music Award-winning rapper Sanity come together for the single, Girls.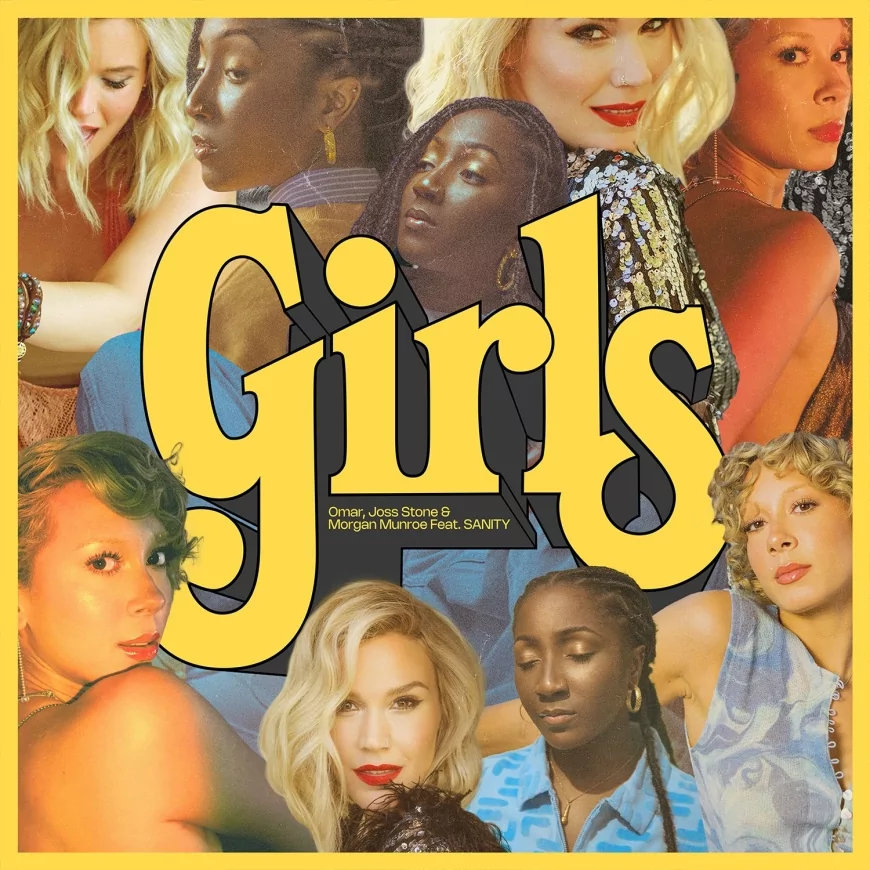 Art by The Remedy Project
A multi-faceted artist in every sense of the word, UK soul pioneer Omar collaborates with three incredible female artists for a mold-breaking release on The Remedy Project.
As a composer, producer, and actor, Omar Lye-fook MBE has worked with legendary artists throughout his three-decade career, including Stevie Wonder, Erykah Badu, and Estelle - achieving critical and commercial success with his defining soul releases. For his first release on Melvo Baptiste's imprint, Omar is joined by the GRAMMY & Mercury Prize nominated Joss Stone and BBC Introducing featured artist Morgan Munroe. "Girls" revisits the Moments and Whatnauts classic from '74, flipping it on its head and updating it for a modern audience.
Featuring the Urban Music Award-winning rapper Sanity, the uplifting single serves as a love letter to women everywhere; soulful, buttery-smooth vocals from Joss Stone and Morgan Munroe are layered in blissful harmony as jazz and rare groove influences combine with a sweet approach to songwriting that is at once striking yet ultimately serene.
Omar, Joss Stone & Morgan Munroe featuring Sanity - Girls
Release Date August 2023
Label The Remedy Project
Tracklist
1. Girls