Greed EP by Shaun J. Wright & Alinka
A wonderful EP by Shaun J. Wright & Alinka called Greed EP via the Lovecrimes imprint, featuring remixes from Jozif and label co-founder Waifs & Strays.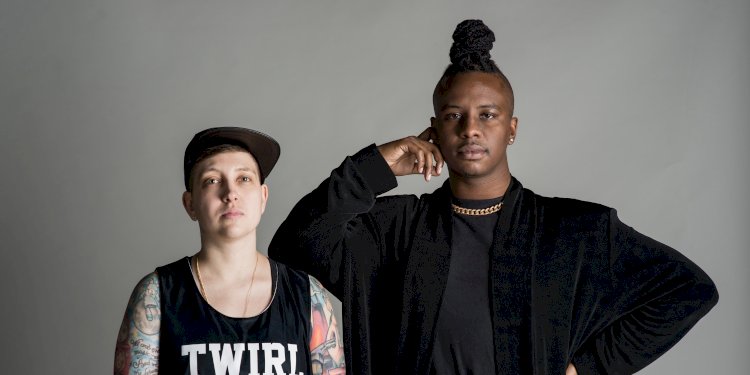 Photo by Tasya Menaker Photography
American producers and DJ's Shaun J. Wright & Alinka have been steadily on the rise over the past few years with material on their Twirl imprint garnering them support from the likes of BBC Radio 1's Annie Mac and Heidi, Luke Solomon, Tim Sweeney, Lauren Flax and recent sets at Berlin's revered Panorama Bar. Here though we see the duo introduced to a new imprint in the shape of Lovecrimes with new material following an EP from Crosstown Rebels and The Classic Music Company.
Up first is the original mix of title track 'Greed' and in typical fashion from the pair we're treated to a heady house groove fuelled by spiralling hat rolls, bumpy bass hits, soft stab sequences and Wright's infectious vocal stylings throughout. 'Feel You Up' follows and lays down a more upfront rhythmic approach with bouncing tom toms, choppy percussion and an underlying acid tinged feel via fuzzy bass tones and hypnotic bell chimes while Shaun offers up a seductive vocal contribution to complete the record.
On the flip is two remixes, the first of which comes courtesy of London's Jozif who reworks Greed with a low-slung feel via snaking sub bass lines and intricate processing of the original parts before Waifs & Strays closes on his take of 'Feel You Up', offering a more stripped back dance floor focused interpretation with sparse percussion and 80's tinged stab hooks in the latter half of the record.
Shaun J. Wright & Alinka - Greed EP
Release Date July 2016
Label Lovecrimes
Tracklist
1. Greed
2. Feel You Up
3. Greed (Jozif Remix)
4. Feel You Up (Waifs & Strays Remix)