Glasgow Underground 97:07 mixed by Kevin McKay
Early February 2015 will see the Glasgow Underground imprint offer up Glasgow Underground 97:07, a retrospective four mix compilation offered up in 4xCD and digital format.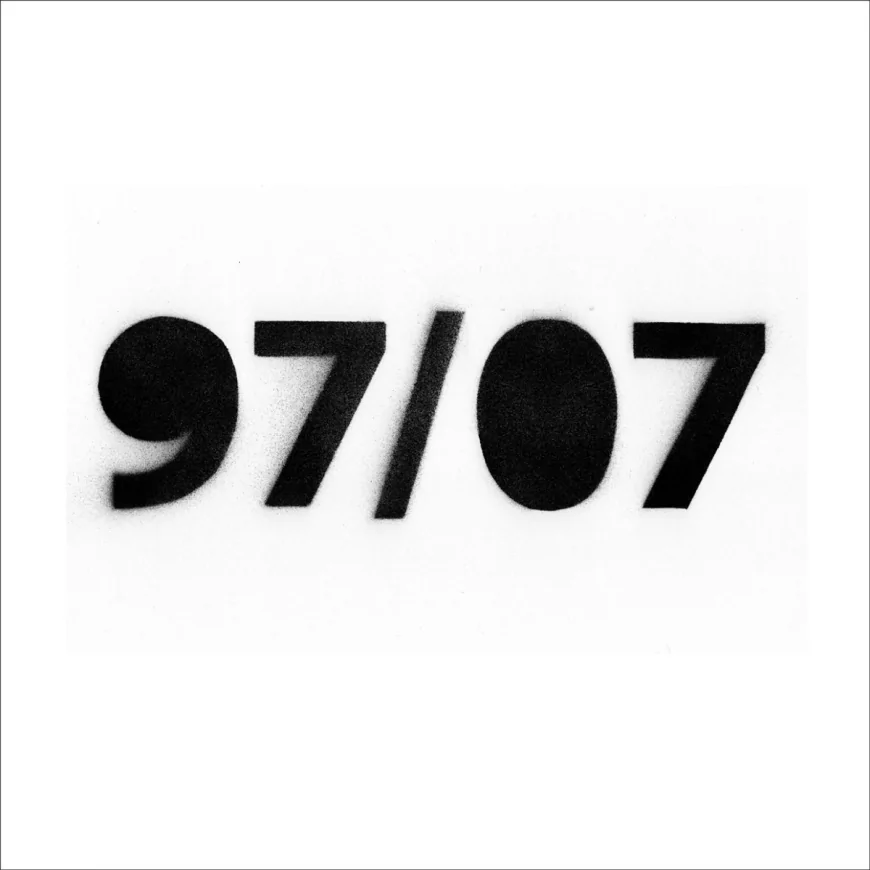 Photo by Glasgow Underground
The Glasgow Underground imprint was founded in 1997 by Kevin McKay and over its existence has unveiled an array of classic material from renowned producers such as Romanthony, Mateo & Matos, Optimo, and The Idjut Boys. The label's recent history continues its successes with striking modern names such as Illyus & Barrientos, Christian Nielsen, and Mia Dora joining the roster. "Glasgow Underground 97:07" sees label founder Kevin McKay look back over the label's history, broken into Deep, House, Disco, and Eclectic divisions with 60 full-length tracks on offer as well with the digital package.
Opening up the compilation is the "Deep" mix, an essential collection of smooth and hypnotic compositions from the back catalog. Featured across the mix are several cuts from McKay and Andy Carrick's collaborative Muzique Tropique guise, one of which was reworked by Two Lone Swordsmen and features here. Powder Productions, DJ Q, a Larry Heard reshape of Neon Heights and Cassio also crop up, making for an enticing opener for the package'. Following is the "House" mix which predominantly lays its focus on the critically acclaimed material from New York's Mateo & Matos released on the label, while throwing in Romanthony, Teddy G and Powder Productions cuts for good measure.
Kicking off the latter half of the package is the "Disco" mix, and with "21st Century Disco Music" being something Glasgow Underground has specialized in over its time, it's no surprise to hear an infectious and seamless mix. Across the disco mix we see McKay bring classic Rick Preston, Andy Carrick, and Pascal & Mister Day cuts back into the limelight. Finally, to round things off we have the "Eclectic Mix," re-exploring an amalgamation of styles the Glasgow Underground catalog has offered up since its inception, with compositions from Napoleon Solo, Groove Assasins & DJ Raw, International Swingers and Rose Smith offered up throughout the mix.
Glasgow Underground 97:07 mixed by Kevin McKay
Release date 9th February 2015
Label Glasgow Underground
Tracklist
CD1 Deep Mix
01. Studio Blue "Just A Mood" (Original Mix)
02. Powder Productions "Dub Powder III" (Original Mix)
03. Muzique Tropique "Midnight in Atlantis" (Original Mix)
04. Muzique Tropique "Kingston" (Two Lone Swordsmen Remix)
05. Neon Heights "Are We Thru" (Larry Heard's Underground Vibe Mix)
06. Jersey Street "Disappear" (Expression Dub)
07. Cassio "Baby Love" (Muzique Tropique's Love The Bass Remix)
08. Powder Productions "Future" (Original Mix)
09. DJ Q "Fog Bound" (Original Mix)
10. Scoper & Bubba "Use Your Imagination" (Original Mix)
11. Muzique Tropique "Stella Sunday" (Original Mix)
CD2 House mix
01. Mateo & Matos "Just A Dab" (George T's Hotch Potch Re-rub)
02. Mateo & Matos "Release The Rhythm" (Original Mix)
03. Mateo & Matos "Body'N'Soul" (Pooley's Buddy Dub)
04. Mateo & Matos "Body'N'Soul" (Pooley's Soul Mix)
05. DJ Q "Shootin' Hoops" (Original Mix)
06. Mateo & Matos "Stomp Your Feet" (Original Mix)
07. Mateo & Matos "The Real Thing" (Kevin McKay's Heavy Heavy Dub Mix)
08. Mateo & Matos "Got A Message" (DJ Sneak's Biggie Size Dub)
09. Mateo & Matos "Got A Message" (DJ Sneak's Messenger Mix)
10. Powder Productions "Dirt Bag" (Original Mix)
11. Romanthony "Floorpiece" (Original Mix)
12. Mateo & Matos "Release The Rhythm" (George T's Unreleased Rhythm)
13. Teddy G "Zis Not a Rap Song" (Original Mix)
CD3 - Disco Mix
01. DJ Q "The Original Porn King" (Edit)
02. Mateo & Matos "Just A Dab" (Original Mix)
03. Cassio "Baby Love" (DJ Q's Disco Beats)
04. Rick Preston "Ultrasuede" (Original Mix)
05. Andy Carrick "Needin' You" (Original Mix)
06. Mateo & Matos "Swing Solution" (Original Mix)
07. Mateo & Matos "Stay With Me" (Original Mix)
08. Romanthony & DJ Predator "Clap Ya Handz" (Original Mix)
09. LHK Productions "Let's Keep It Together" (Original Mix)
10. Mateo & Matos "Happy Feelin'" (Original Mix)
11. Pascal & Mister Day "Salvation" (Original Mix)
CD4 - Eclectic Mix
01. Napoleon Solo "Running Around" (Original Mix)
02. Groove Assassins & DJ Raw "Trippin' On The Love" (Original Mix)
03. Williams "Jesus Jazz" (Original Mix)
04. Love Rec vs Karman Ellis "The Scene" (Kevin McKay Edit)
05. Muzique Tropique "Stella Sunday" (Idjut Boys String-a-pella)
06. DJ Q "The Birth Of A Beautiful Thing" (Original Mix)
07. International Swingers "Mooncats Rock"
08. Alex Moran "Earth Women Are Easy" (Kevin McKay Mix)
09. Neon Heights "16 Again" (Original Mix)
10. Cpen "Formaldehyde Ride" (Original Mix)
11. Mateo & Matos "Nice & Slow" (Original Mix)
12. Daniel Ibbotson "Wireless" (Original Mix)
13. Rose Smith "Life Changes" (Original Mix)