High You Feel by Reelow
Hungarian born artist Reelow realizes a long time dream by releasing three of his superb club weapons on Loco Dice's Desolat.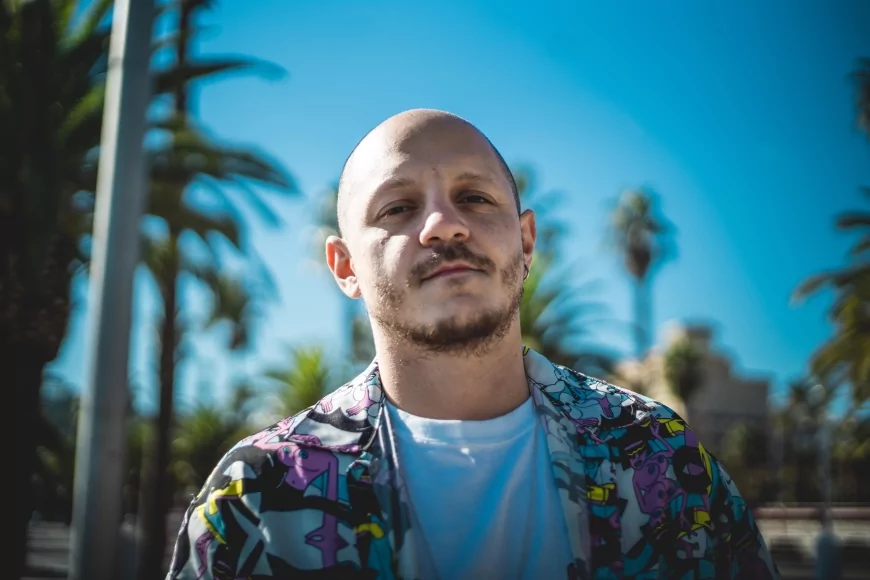 Photo by Desolat
This Barcelona based artist grew up on hip hop but started making club music a decade ago. Since then he has continually evolved, taking in techno, soul and breakbeat influences to add to his House music sound. He's released on the likes of Solid Grooves and Elrow Music as well as picking up high profile support from the likes of Carl Cox and Adam Beyer.
Very much made with the Desolat label in mind, Reelow says of this new EP, "I tried to do faster, crazier sounding analogue beats. Lot of details and bouncing grooves. Some rap moments, hip-hop breaks and sexy toms from my 909-808".
First up is the whirring, infectious energy of "High You Feel", a fantastically bristling techno cut with layered up drums and hits all racing along and making a big impression.
"Boogie" feat. Ndidi Bahru & Morgzy is just as brilliant, with ducking and diving drums and bass down low and trippy synth stabs and freaky vocal lines all bringing sleaze and attitude to the grooves.
Last of all is the low slung "Game of Slaves" with its metallic hits and low frequencies all making you move. It is a tense, eerie cut with the sort of physical rhythms that have long been Loco Dice's calling card.
Reelow - High You Feel
Release Date June 2019
Label Desolat
Tracklist
1. High You Feel
2. Boogie feat. Ndidi Bahru & Morgzy
3. Game Of Slaves