Hosoi by HNNY
Stockholm-based audiophile bar Hosoi launches the label with a rare release from Sweden's HNNY.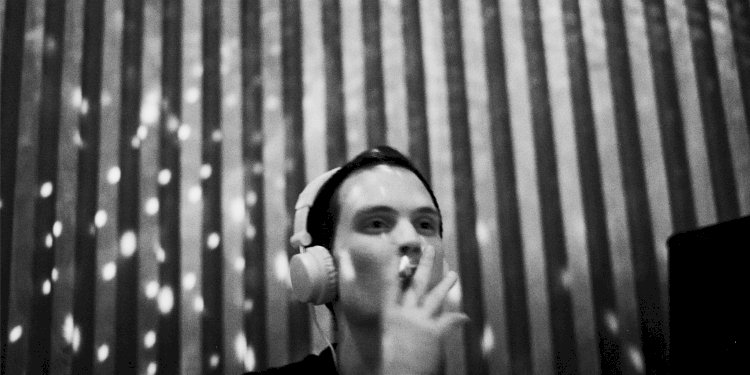 Photo by Ivan Chernov
Debuting on Studio Barnhus in 2011, HNNY aka Johan Cederberg quickly became one of house music's most talked-about artists with a signature sample-driven style, making appearances on labels like Let's Play House, Local Talk, Omena and his own label Puss (co-founded alongside Kornél Kovács). However, 2016 saw HNNY beginning a hiatus from touring as well as releasing music. Now Cederberg helps launch Hosoi Recordings.
Based in Stockholm, Hosoi is a listening bar with a focus on sound quality boasting custom-built KRS speakers, a hand-built Condesa mixer and high-end Technics turntables. Many influential artists have passed through Hosoi - including Dip In The Pool, John Talabot, Young Marco, Kate NV, and Wolf Muller & Niklas Wandt - both to share their music and to be part of such a vibrant space. It is the only venue where HNNY has continued mixing music regularly as a sole resident, curating the "Music For Listening" series - a Sunday hangout for Stockholm's discerning music lovers.
Releasing music created with its room in mind, Hosoi will put out live recordings and compilations from the bar's favorites, and it only made sense that close friend HNNY kick starts proceedings. "By" nostalgically suspends the listener in time with looped female vocals, gentle guitar melodies and patterned hip hop beats.
Meanwhile on the flip, "Hosoi" is colored with twinkling keys that delightfully run over the top of lush chords sitting atop a bed of jazz percussion. Vinyl crackling throughout evokes the sound of spinning wax heard at the stylish venue.
HNNY - Hosoi
Release Date September 2019
Label Hosoi Recordings
Tracklist
A. By
B. Hosoi