Karin Park presents Shine
Following on from her critically acclaimed album Highwire Poetry, we've very pleased to present Grammy Award-winning Karin Park's first 2014 single Shine. Out in February on State of The Eye Recordings.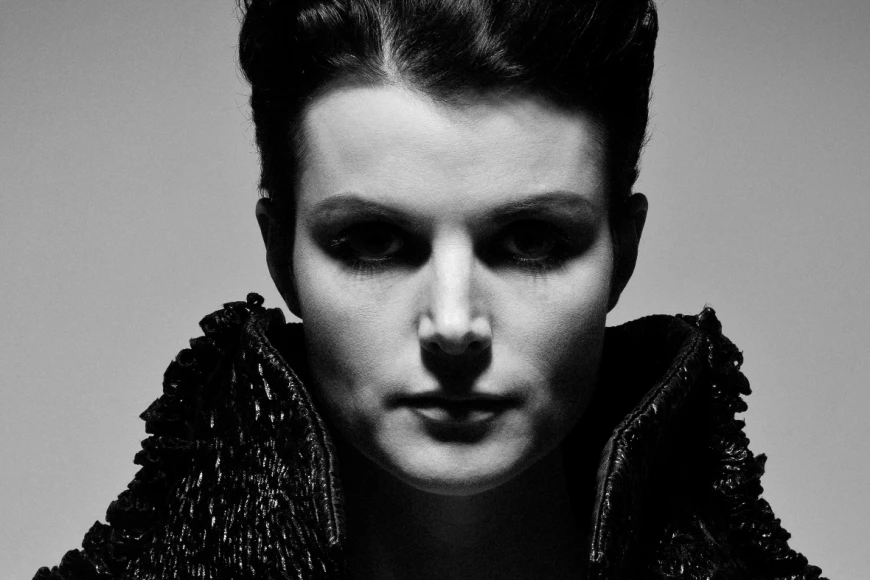 Photo by Thomas Knights
Continuing to reignite the electronic scene with her own injection of dark, synth-driven pop, Karin Park is regarded as Scandinavia's hottest new export and now into 2014 proudly delivers her new single 'Shine'; dark, poetic, and deliciously romantic.

As a Grammy Award-winning 6 foot plus Swedish raised in the jungles of Japan, Karin Park's sound and live performances can be hailed hypnotic and fantastically toxic; captured by a fan's comment after the latest sold-out show at Berghain, Berlin in September.
"I felt a whole new scope of emotions I couldn't even begin to define…" - Karin Park
Now following on from her critically acclaimed "visually striking and emotionally stimulating" album Highwire Poetry produced by Christopher Berg (Fever Ray) and Barry Barnett, "Shine," continues into 2014 where the dark side of love and poetically induced dance music meet.

Occupying a notably creative space somewhere between the lines of live electronics and more endearing deep slow-burning club jams, Karin Park's new single "Shine" is a heady throbbing 4/4 mix of deep grooves that maintains a breathless pace and a unique sound.

Karin Park has done only a few, but carefully selected collaborations in the past year, and her vocal appearance on "Everything" marked a key collaboration between Karin and acclaimed DJ/Producer Maya Jane Coles, a noir tale of ornithological obsession. The video's director Thomas Knights also responsible for some of Karin's recent and most striking photoshoots.

The package also includes remixes from hotly-tipped Brighton foursome Let The Machines Do The Work, Lovegrove, and rising UK Stars Hannah Wants & Chris Lorenzo.
Karin Park - Shine
Release date 24th February 2014
Label State of The Eye Recordings
Tracklist
1. Radio Edit
2. Radio Instrumental
3. Lovegrove Remix

Additional remixes (Release date TBA)
1. Hannah Wants & Chris Lorenzo Remix
2. Let The Machines Do The Work Remix
3. Hannah Wants & Chris Lorenzo Remix Instrumental
4. Let The Machines Do The Work Remix Instrumental
5. Lovegrove Remix Instrumental
6. Radio Chorus Dub