Interview with Dirty South
We hooked up with Dirty South to talk a bit about the new Mix-CD Toolroom Knights mixed by Dirty South. We also talked about life on the road and what is in store for Dirty South in the future.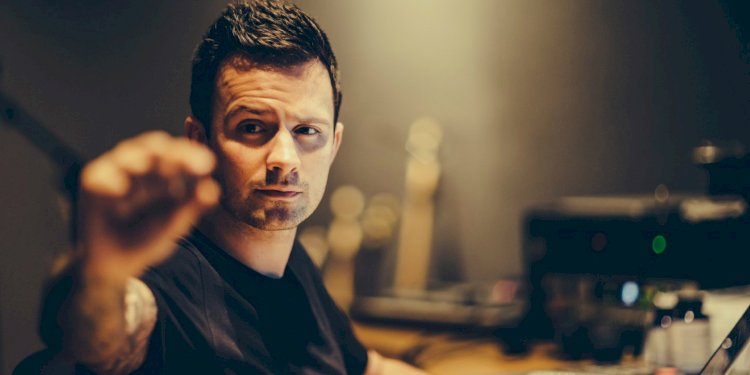 Dirty South
What was your overall approach to constructing a Toolroom mix ?
The tracks for this compilation were selected on the basis of tracks I was into and what I was playing at the time of selection. It also features some Toolroom releases and of course some of my productions. I keyed all the tracks and mixed both discs with Ableton Live.

Do you feel that you've achieved what you set out to with the mix ?
I am really happy with this mix. I would say it is my favourite compilation to date. I think I achieved exactly what I intended with it.

How would you describe the sound of mix ?
The sound of the mix varies throughout both discs. Disc 1 is little deeper, weirder and sexier, where the second disc is more big room sounding.

How did you go about selecting tracks for the mix ?
It was a mixture of tracks that I have been playing out, tracks that I really liked, some Toolroom releases and my productions.

Would you say your musical policies as a DJ are accurately reflected ?
Disc 1 sounds like something that I would play if I was to warm up for myself, and the second disc reflects more what I would actually play like in a dj set.

You've been commissioned remix work for some big names in recent years, had a dance music award nomination, and a heap of singles released. Has there been a definitive career highlight for you so far ?
I think being nominated for a Grammy would be up there for me along with many other happy moments in my life.

Can we expect an artist album to be released in the coming years ?
It is possible, but for now I will concentrate on singles and also starting my own label very soon.

What do you feel about the house scene at the moment in terms of the quality of musical output ?
There is a lot of music out there and it can be hard to find the secret weapons and new/fresh tracks because everyone with a laptop can make beats and sometimes that's not a good thing for the quality of music being released, but its every DJs job to be on the hunt and lookout for the best tracks they can find

On the back of the Album release, how packed is your DJ schedule looking? ?
The schedule is looking full on, with a European tour finally finishing end of September after being 4 months long. After that is the USA tour which will be followed by Australian tour. So its non –stop.

Are there any upcoming shows that you're particularly looking forward to ?
I'm really enjoying my residency at Pacha, Ibiza with Subliminal nights and I have two more so I cannot wait for that. Also doing one of my favourite clubs in September, Ministry of Sound London for Steve Angelo's Size party.

Preferred method of mixing: Vinyl or CDs ?
CD's

All-time Favourite Club to perform in ?
Ministry of Sound London and Pacha (New York and Ibiza)

Favourite Producer of the moment ?
I like what the Swedish House Mafia are releasing, Tiger Stripes and Funkagenda at the moment.

Secret weapon in your record box ?
I always make new edits and bootlegs, plus I just finished a new track with Axwell called 'Open Your Heart'.

What's your worst experience behind the decks ?
I never have weird or uncomfortable moments behind decks, but the main thing that sucks for me when I'm playing is when the crowd is not there for the music.