Jumpin' / Party Like by Yungness & Jaminn, Chicks Luv Us
Yungness & Jaminn return to SB Recordings alongside Chicks Luv Us as they link up for their collaborative two-tracker Jumpin' / Party Like.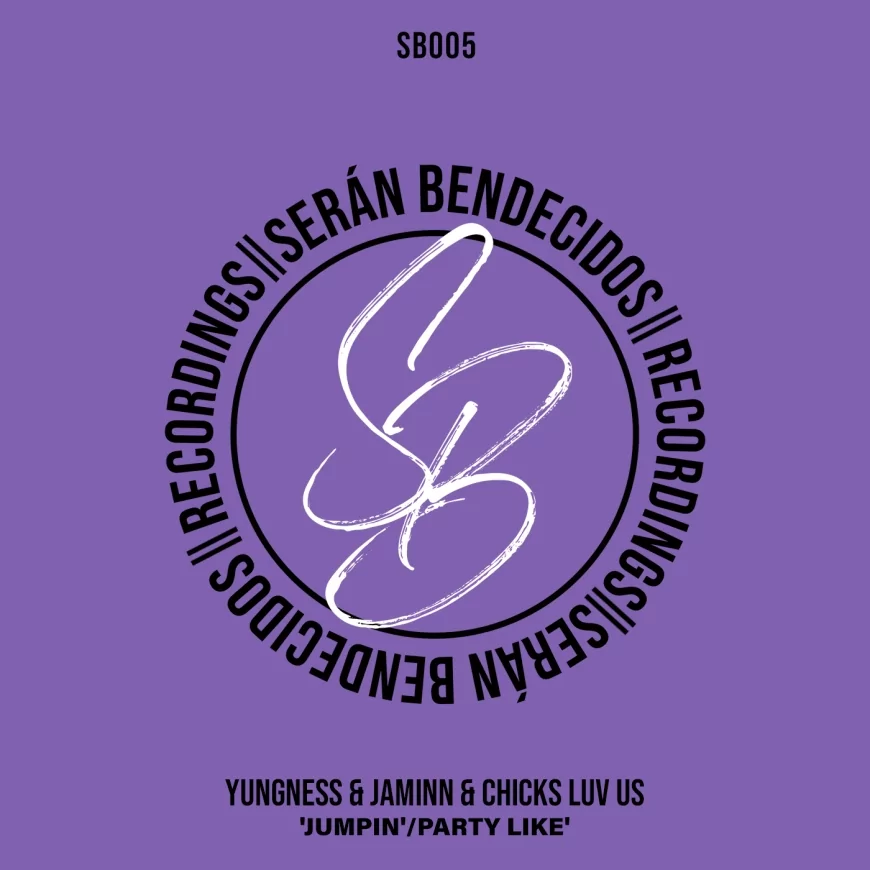 Art by SB Recordings
Two duos representing and showcasing France's modern house and tech house landscape on a global level, Yungness & Jaminn and Chicks Luv Us have both been enjoying themselves of late, serving up killer dancefloor-focused cuts between them via the likes of Hot Creations, Hellbent Records, CUFF, MÜSE, and Loco Dice's iconic Desolat to name just a few.
However, their next release sees them link up on Dice's newly launched and burgeoning SB Recordings imprint, with Yungness & Jaminn returning following their recent EP on the label, as they collaborate for the first time in three years to serve up two fresh anthems on "Jumpin'/Party Like."
The impactful and hard-hitting "Jumpin'" opens the show as the four talents layer hooky vocal samples above impactful kicks and a warping and menacing bassline for a no-nonsense slice of peak time ammunition. Keeping the energy levels high, "Party Like" keeps things moving in a similar direction as swirling synths, skippy drums, sharp hats, and wobbly bass hits take hold.
Yungness & Jaminn, Chicks Luv Us -  Jumpin' / Party Like
Release Date 10th November 2023
Label SB Recordings
Tracklist
1. Jumpin'
2. Party Like