Kannibal EP by Jauri
Influential Colombian artist Jauri steps up to Lady Tazz's carefully curated Mind Medizin Records with a dark and steamy new techno single that includes a Mark Broom remix.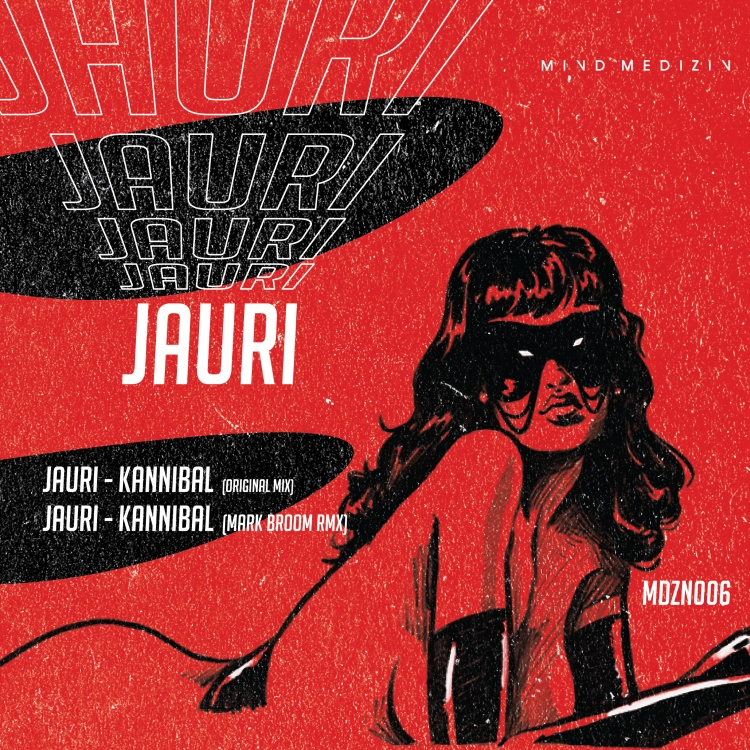 Art by Mind Medizin Records
Jauri is well known in the Colombian scene as a founder of BIMOL, a well-regarded live electronic duo. This young producer has been making waves with his own textured music on labels like Kontra and now impresses with this new record.
The fantastic "Kannibal" is a straight-up banger with unrelenting drums. They are well swung and heavy, with surging synth lines cantering above and incendiary hi-hats in icy ringlets. It's a darkened warren of sound that stems you ever further down a rabbit hole in a hypnotic fashion.
The remix comes from UK techno legend Mark Broom who crafts booming kicks and powerful bass like no other. His brilliant take is more stripped back. The cantering drums are grainy and dusty, with howling synth winds blowing over the face of the track as hammering hits grow in intensity.
Jauri - Kannibal EP
Release Date August 2022
Label Mind Medizin Records
Tracklist
01. Kannibal
02. Kannibal (Mark Broom Remix)