L.A. Rockz by Nuklear Prophet
Nuklear Prophet drops L.A. Rockz ahead of a full-length LP this winter on the U-TRAX label.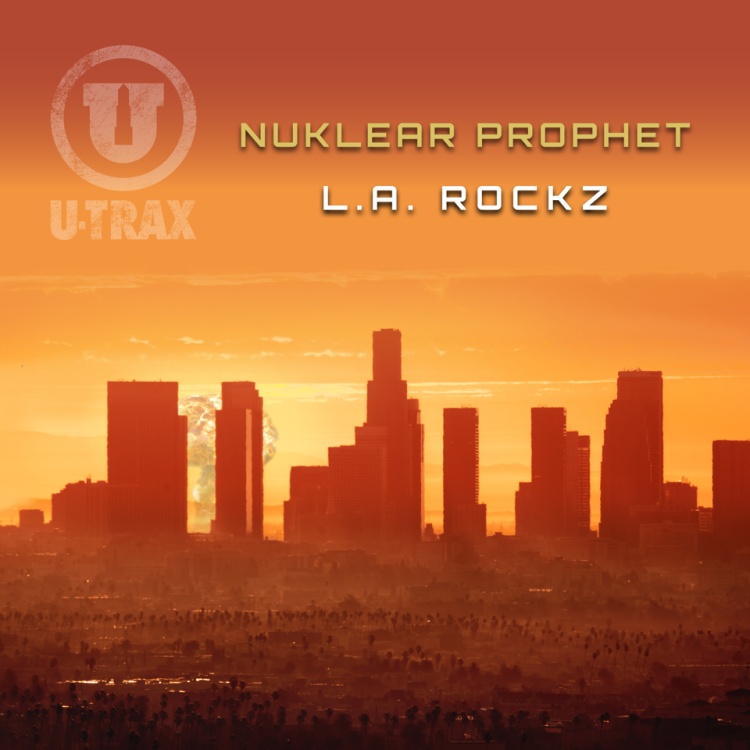 Art by U-TRAX
Hailing from downtown Los Angeles, Nuklear Prophet aka Erik Villalpando is heavily influenced by West Coast Hip Hop and Electro. Winning multiple DJ awards, including 3x World Records DJ Competition under his DJ Dope-E alias, Villalpando cites his inspiration as coming from some of the most influential Los Angeles DJs of his childhood including Tony G, DJ Joe Cooley, Julio G, and DJ Aladdin.
With releases on Urban Connections, Abseits Recordings, Diffuse Reality, and Bass Agenda Recordings as Nuklear Prophet, his latest EP for Utrecht-based U-Trax features remixes from Egyptian Lover, Dynamik Bass System, and DOC Nasty, and arrives ahead of forthcoming full-length album "Prophecies 11:21" in 2022.
Leading the EP, Nuklear Prophet's original features a verse from NWA affiliate Krazy Dee and vocals from Nasim, forming a track that echoes the classic electro sounds of luminaries like Afrika Bambaata with a contemporary twist. Egyptian Lover's remix follows, twisting the original into a funked-out jam, with the DJ/producer's classic 808 work nestled amongst vocoders and squelching basslines.
For DOC Nasty's version, the Fort Lauderdale-based DJ/producer injects Florida-inspired energy into his interpretation, bringing a high-energy Miami bass take. Rounding out the release is Germany's Dynamik Bass System, with a melodic remix bringing a synth-heavy production around elements of the original.
Nuklear Prophet - L.A. Rockz
Release Date November 2021
Label U-TRAX
Tracklist
01. L.A. Rockz
02. L.A. Rockz (Egyptian Lover Remix)
03. L.A. Rockz (DOC Nasty Miami Bass Remix)
04. L.A. Rockz (Dynamik Bass System Remix)