Lost In The Storm by Ralph Lawson
Ralph Lawson embarks on new musical directions into the world of dub with a heavyweight and diverse selection of remixes from Hector Couto, Barem, Shaun Reeves, Fernando, and Rui-Z.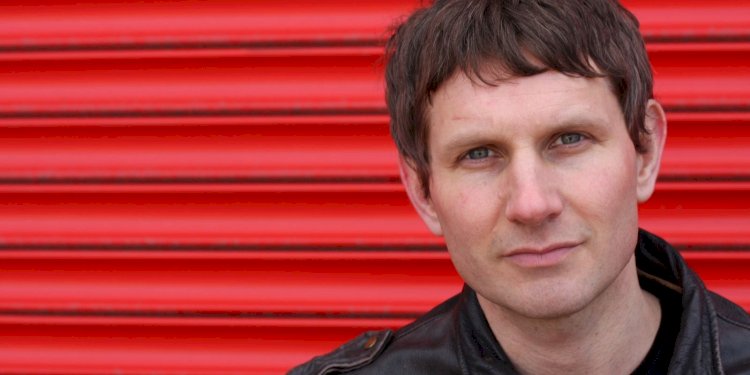 Photo by 2020Vision Recordings
Although best known for his work as a house music DJ, Lawson grew up with a love of dub music, regularly attending the legendary Dub Club in London to listen to the Jah Shaka, Aba Shant-I and Manasseh Soundsystems. He started collecting records from Dub Vendor by King Tubby, Scientist, Mad Professor long before house music caught his attention. So it is no surprise that Lawson had an interest in the production methods and techniques of the early dub pioneers who mixed live throwing send and return rotary faders around to shatter and reconstruct songs.
After disbanding the 2020Soundsystem in 2013 Lawson picked up his interest in dub again and set up his studio to create dub versions, tracking down some of the original gear used by the dub greats, including a 1970s spring reverb and Echoplex delay units. Lawson then got to work and practised bringing dub techniques to house and techno tracks. After earlier attempts such as Lost in Dub (LOSTIME003) Lawson felt he had improved the idea enough to make Lost in The Storm. High quality field recordings of storms were thrown through 8 different banks of delays and reverbs while insistent analogue drum machine beats pound away over a 10 minute journey through the heart of the storm. Designed to wreck people's heads on the dance floor, this sounds huge on big systems.
Lost in The Storm has been out on vinyl for over a year. It was picked up and played all summer by Seth Troxler, who was the first DJ to really get the idea of working the track using the FX to create his own dub versions live. DJ Harvey then got in contact and also requested the stems so he too could deconstruct and work the track in his all night sessions. Greg Wilson was next to jump on the Storm FX as well as DJ support from Jamie Jones, Dungeon Meat and D'Julz.
So now a year later 'Lost in The Storm' is finally available digitally after being re-mastered by Steffen Mueller. A host of remixers offer their own interpretations. Hector Couto shows us why he has become a huge name in a short space of time with a house music master class. Barem takes the track into the world of Techno with his trademark detailed shuffling hi-hats. While Visionquest's Shaun Reeves strips the track down even further into the world of bass. Be sure not to miss fellow Argentinians Fernando and Rui-Z remixes. Fernando summons a storm over the Paradise Garage with a sparse, heavy live bass workout and disco drums while newcomer Rui-Z gives a flawless Tech House remix. Don't forget the full Storm FX at 123BPM are also included for use as a DJ Tool. Another chapter in the Lost in Time series.
Ralph Lawson - Lost In The Storm
Release Date 3rd October 2016
Label 2020Vision Recordings
Tracklist
1. Lost In The Storm
2. Lost In The Storm (Hector Couto Remix)
3. Lost In The Storm (Barem Remix)
4. Lost In The Storm (Shaun Reeves Remix)
5. Lost In The Storm (Fernando's Lost In Bass Remix)
6. Lost In The Storm (Rui-Z Remix)
7. Storm FX