Motion EP by Samuel L Session & Van Czar
Samuel L Session & Van Czar deliver the five-track Motion EP for Ben Sims' Hardgroove imprint.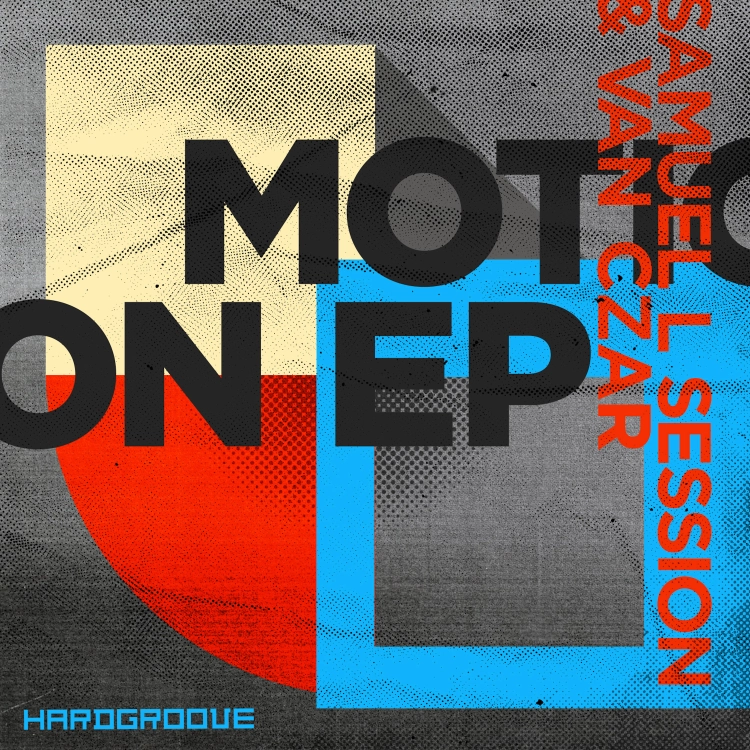 Art by Hardgroove
Teased-out hypnotic techno is the order of the day from Sweden's Samuel L Session and Brussel's born Van Czar, who appear together on Sims' Hardgroove for the first time with the "Motion EP". Across the release, there's pulsing minimalism on "Universal" and "Omnipresence", driving arpeggios on "Fetisch", dubbed-out metallic stabs with the housey 'Butterfly' and pacey, hazy late-night gear via "Motion". Whilst expressing similar thematic touches, each track sits alone and finds its own space on the EP, making it an essential listen for fans of stripped-back sounds.
Samuel L Session, the founder of SLS, Cycle, and Klap Klap has been producing techno since the mid-90s and first released on Hardgroove in 2000 with an EP of reworked Ben Sims cuts entitled the "Loops & Dubs: The Cycle Mixes". Van Czar's collaborations with Session and the likes of Ann Saunderson and Orlando Voorn have seen him win widespread DJ support in recent years.
Founded in 1999, Hardgroove is Ben Sims' longest-running imprint and has released EPs from Elisa Bee, Black Girl / White Girl, Private Press, Marcal, and Trackmaster Dre in the past 24 months.
Samuel L Session & Van Czar - Motion EP
Release Date June 2022
Label Hardgroove
Tracklist
01. Universal
02. Fetisch
03. Butterfly
04. Motion
05. Omnipresence