My Favorite Robot presents Mirror Image EP
My Favorite Robot Records celebrate the milestone of the label's 100th release with a standout new EP that brings things full circle. This is Mirror Image EP.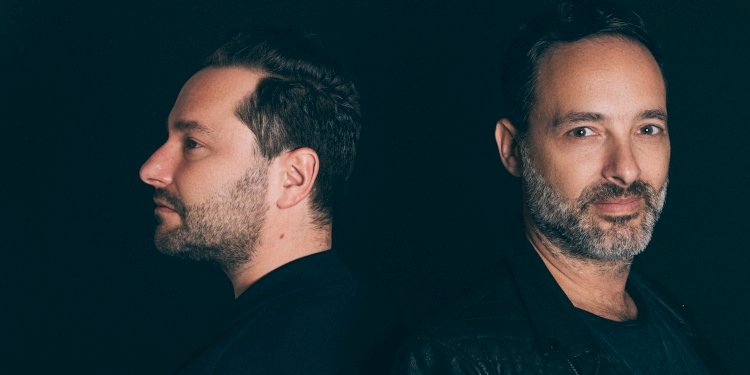 Photo by My Favorite Robot Records
My Favorite Robot Records has become one of the leading labels on the contemporary electronic scene since its launch in 2008. At the heart of the label's output has been music from the MFR production group made up of label owner Jared Simms along with musical partners Voytek Korab and James Teej, but at the same time countless new artists have been showcased by the Canadian crew including Fairmont, Sid Le Rock, Tim Paris, Jori Hulkkonen and many others.
Always offering more than banging club records, the label has focused on moody, artistic synth sounds that strike as much at the heart as they do the heel. The imprint kicked off six years ago with a release from the then unknown My Favorite Robot and to celebrate the label reaching 100 releases strong the Robots have stepped up once again, producing a new four track EP entitled 'Mirror Image' that proves once more that there are few finer sonic craftsmen anywhere in the world.
Opening this special EP is 'Dead of the Dance', a loveably languid and sombre track with elastic synths and basslines, tortured sounding melodic streaks and a dystopian metropolitan vibe from start to finish. Fantastically subtle effects and production tweaks lend the track a ton of character and Vangelis style futurism and perfectly encapsulate what the label is all about.
'Three Points' is a dark, dream like interlude of low pitched droning, glassy tinkles and reflective mirror like surfaces that suspends you in a strange and eerie world for almost four evocative minutes. On the flip side, 'Window To Vertigo' is a supple bit of electronic music with rippling basslines, twinkling starry-night melodies and bubbling acid lines propping the whole thing up. It's all buffed metal textures and muted neon glows and is a captivating bit of music that really tells a tale.
Finally, 'Other Storm' is suitably brooding and intense. The mood is one of dead of night mystery, with crisp claps underpinned by fantastic synth lines and distant, growing bass. There is an artistry and real sense of orchestration to the track that is about so much more than the rigid loops that characterise much club music.
Still evolving with each and every release, My Favorite Robot (both the label and the production trio) has managed to put Canada on the map at the same time as forwarding the electronic scene no end. The acts second album 'Atomic Age' released last year was a huge critical success and the boys have since taken their stellar live show on the road playing some of the world's best clubs as well as featuring at the label's renowned showcase events at the likes of Sonar, WMC, BPM etc
This new release is a timely reminder of what the Robots are all about, quality timeless sounds with no musical boundaries and servies as a gift from the trio to their ever-expanding fanbase...
My Favorite Robot - Mirror Image EP
Release date 12th May 2014
Label My Favorite Robot Records
Tracklist
1. Dead Of The Dance
2. Three Points
3. Window To Vertigo
4. Other Storm