Ndlalifa EP by Diamond Dealer feat. Tabia
South African House music mainstay Diamond Dealer joins forces with singer-songwriter Tabia featuring remixes from Jackson Brainwave & Kiberu.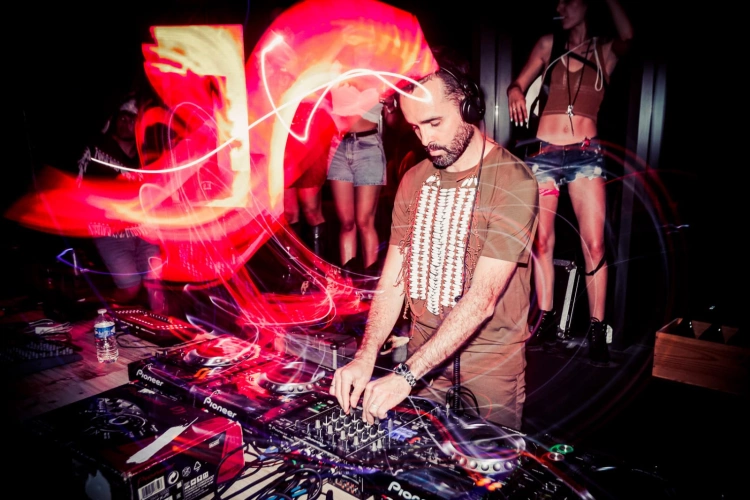 Photo by connected
Following two EP's on MoBlack and a guest appearance on John Digweeds' Transitions radio show, Diamond Dealer has garnered support from notable artists such as Black Coffee, Solomun & Sasha. He now adds his unique sound to the Stereo MC's connected imprint with the "Ndlalifa EP".
Tabia's prayer-like vocals plead for the return of the "Heir" (written in tribute to Diamond Dealers son) and tell the story of "Ndlalifa" through writhing, syncopated beats, guitar synths, and cascading piano chords. These elements provide the ideal conditions for remixers Jackson Brainwave and Kiberu, who contribute two stunning tracks each to round off the release. In addition to including a chuggy AfroTech instrumental of their version, Jackson Brainwave opts for the hypnotic route: a four to the floor rhythm, stripped-back percussion, and added ambiance characterizes his remix.
The first of Kiberu's takes combines Detroit influences with a shuffling groove. The raw bassline and arpeggiating flutes take center stage as playful hi-hats duck in and out of the mix. The Kwazulu version picks up the pace by adding a Djembe groove and a distorted, stuttering bass line, creating a darker impression of the original while still maintaining the authenticity of Tabia's deep and moving performance.
Diamond Dealer feat. Tabia - Ndlalifa EP
Release Date April 2022
Label connected
Tracklist
1. Ndlalifa (Original Mix)
2. Ndlalifa (Jackson Brainwave Remix)
3. Ndlalifa (Jackson Brainwave Instrumental)
4. Ndlalifa (Kiberu Sibasa Remix)
5. Ndlalifa (Kiberu KwaZulu Remix)