Oasis: Into the Wild 2023
An unforgettable weekend of music, cuisine, and cutting-edge culture at the doorway to the Sahara Desert. Oasis: Into the Wild 2023 is taking place at the Atlas Film Studios in Ouarzazate, Morocco.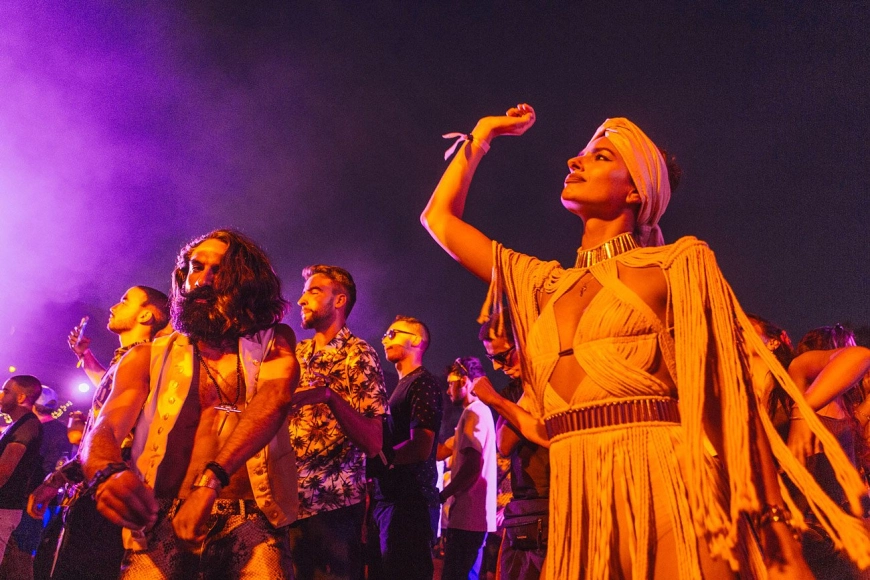 Photo by Oasis: Into the Wild
Into the Wild will be held at Atlas Studios in Ouarzazate, a historic location where Gladiator, Game of Thrones, and The Mummy were filmed. Off the dance floor, they'll showcase the contemporary flavors of Moroccan cuisine and cutting-edge art and culture pop-ups from North Africa's most exciting creators and tastemakers.
The three-hour journey from Marrakech to Ouarzazate is one of the most scenic drives in North Africa, taking you through the majestic Atlas Mountains. Dedicated buses for festival attendees will run from Marrakech.
Food
Taste unique expressions of Morocco's revered cuisine at our on-site pop-up dining experience.
Culture
Oasis is the vibrant meeting place for some of Africa's most exciting creators in art, film, and fashion.
Wellness
Away from the dance floor, relax, get refreshed, and find your balance with our wellness activities.
When 27-29 October 2023
Where Atlas Film Studios in Ouarzazate, Morocco
Lineup
Honey Dijon / Dj Koze / Jyoty / Partiboi69 B2B Labat Romy / Sofia Kourtesis / TSHA / Ahdadream / Alia / AMVN / Ania / Capra / Driss Bennis / Goya Gumbani (Live) / Jitwam / Kampire / Kawtar Sadik (Live) / Kosh (Live) / Liver J / Maelstrom & Louisahhh / Mafalda / Nabihah Iqbal / Nathabes B2B Abel Ray / Nomads / Nooriyah / Ojoo Gyal / Paula Tape / Tarzsa / Todd Edwards