Øya Festival 2016
The Øya Festival 2016 is the hidden gem of the Nordic region of Europe. It's been around since 1999 and always surprises with amazing lineups and performances.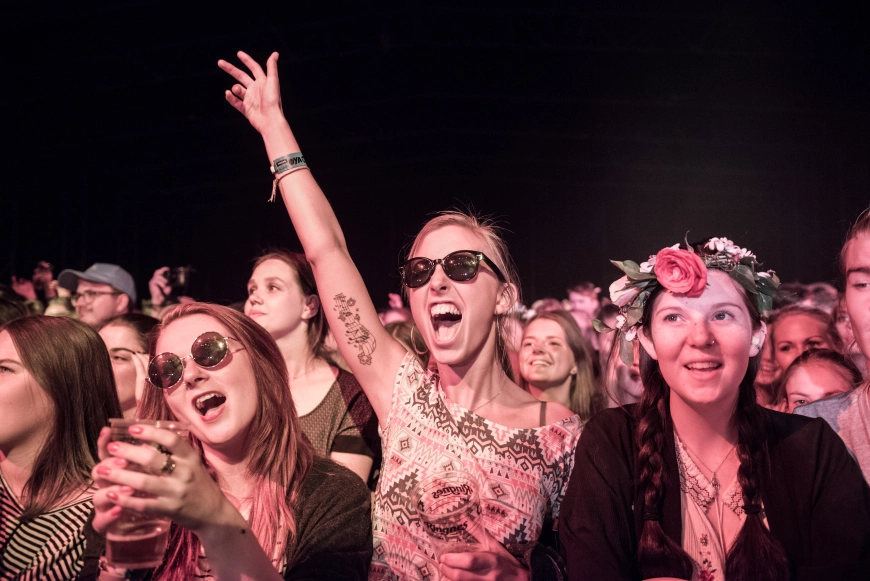 Photo by Erik Moholdt
Øyafestivalen has throughout its time excelled as one of Norway's biggest and best festivals. Øya is held every year in the late summer, and it is for many of Oslos citizens the biggest happening of the year.
Traditionally, the festival was arranged in Middelalderparken but moved in 2014 to Tøyenparken. It is said that 2014 was Øya's best year, but we think 2016 might just be a little bit better. Expect great music, ranging from small up and coming bands, to big headliners.

Lineup
Aiming For Enrike / Amanda Bergman / Anderson Paak / Ane Brun / Anohni / Apothek / Arca / Arif / Ary / Aurora / Band Of Gold / Beach Slang / Biosphere / Charlotte Bendiks / Christine And The Queens / Chvrches / Dagny / Daughter / Death By Unga Bunga / Dj Ez / Eagles Of Death Metal / Electric Eye / Elephant9 / Erlend Ropstad / Farao / Farida / Fatima Yamaha / Fidlar / Floating Points / Foals / Fort Romeau / Froder / Frokedal And Familien / Great News / Gundelach / Haim / Hedvig Mollestad Trio / Highasakite / Ingebjorg Bratland / Ivan Ave And Mutual Intentions / Jamie Xx / Jason Isbell / Jessy Lanza / Jlin / Julia Holter / Kamasi Washington / King / Koo Koo Kitchen / Kvelertak / Lush / M83 / Mad Professor / Massive Attack / Mastodon / Mats Wawa / Matt Karmil / Midnight Choir / Nao / Neurosis / New Order / Nicole Sabouné / Okay Kaya / Okkultokrati / Orlando Julius And The Heliocentrics / Oslo Sinfonietta / Oyvind Morken / Pj Harvey / Prins Thomas / Rat Boy / Rise Above / Savages / Sibiir / Skalla / Skepta / Sondre Justad / Steve Reich / Stormzy / Sushi X Kobe / Sweden / Terje Rypdal / The Avalanches / The Black Madonna / The Kills / The Last Shadow Puppets / Thundercat / Travis Scott / Unnveig Aas / Vant / Viagra Boys / Whitney / Young Fathers