Planet Session EP by Patrick Topping
Trick label boss and renowned party-starter Patrick Topping release the dark and heavy Planet Session EP on Trick.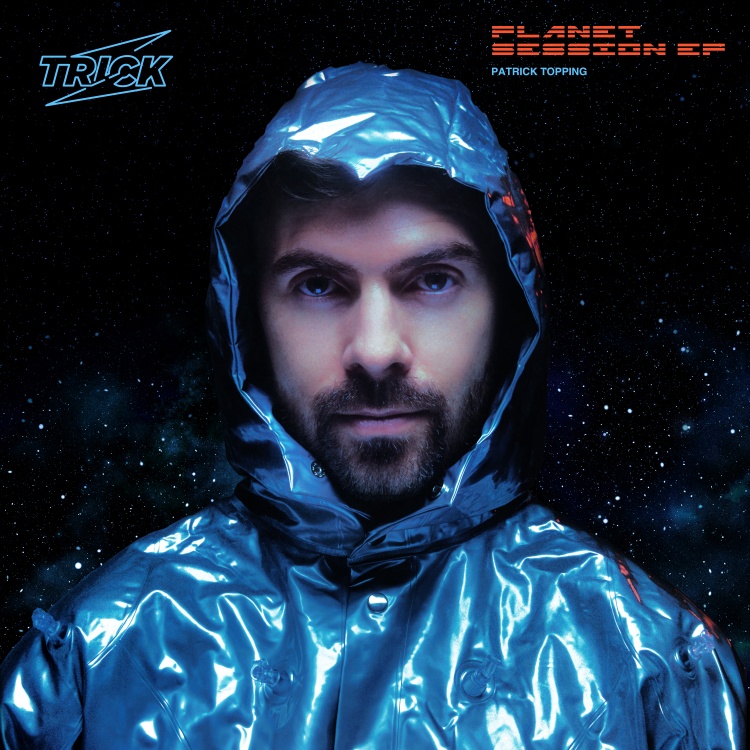 Art by Trick
The three-track EP embraces the concept of outer space partying, bringing together a collection of fun and energetic tracks all written, produced and performed by Topping, including his own vocals which feature heavily throughout.
The EP is about raving in space with aliens. It follows the narrative of being tempted away from earth by alien ravers, on the mothership for an afterparty and ending up at Planet Session
Patrick Topping
Kicking things into gear is "Lift Off", bringing pounding drums and rising FX alongside rowdy synth hits as Topping's vocals take the track to new heights. "Quick To The Mothership" sees heavy rave stabs and blown-out kicks alongside his own auto-tuned performance for a high-energy affair before "Planet Session", the final destination on the journey, closes out the release. Drawn out, high-pitched leads sit atop a subtle and pulsing 4/4 pattern, with rolling low-end bringing the EP to a satisfying conclusion.
Patrick Topping - Planet Session EP
Release Date September 2021
Label Trick
Tracklist
01. Lift Off
02. Quick To The Mothership
03. Planet Session