Remix The Stars EP by Detlef and Latmun
Repopulate Mars drops four new cuts from Remix The Stars competition winners Lorenzo de Blanck, B3ATS, Curt Lopez, and Knober, who join the label having reimagined cuts by core producers Detlef and Latmun.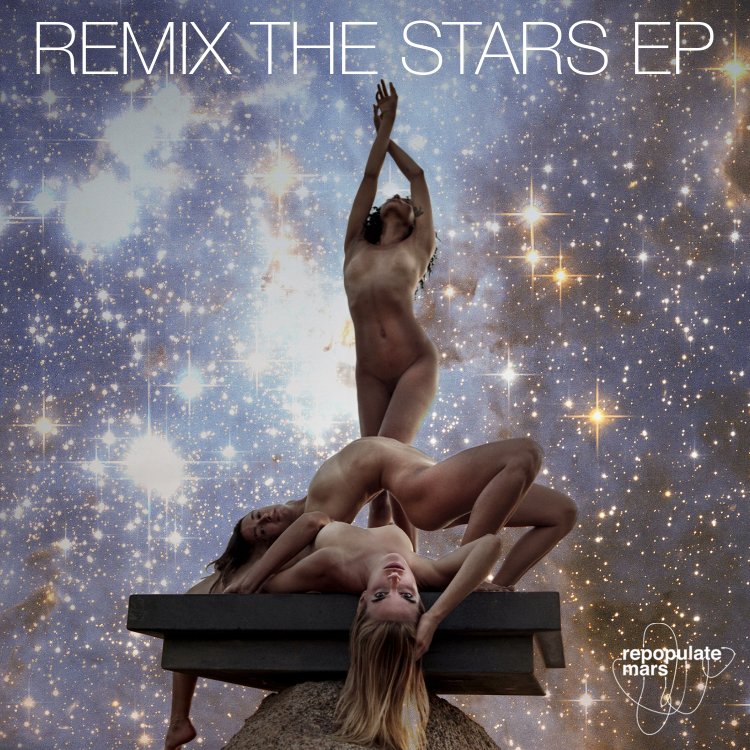 Art by Repopulate Mars
In partnership with Hello Demo, the competition began earlier in May and gave budding producers the opportunity to remix Latmun's "High" and Detlef's "Music Please": two of the biggest tracks released on Repopulate Mars over the last year which both chartered high on Beatport and garnered considerable support from the BBC.
With its crunchy snare and precision acid licks, Lorenzo de Blanck's remix of Detlef's "Music Please" is a low-slung affair complete with a combination of quirky subtleties. It's a quality production from an artist who's already released on Hottrax, Saved, Moon Harbour, and ElRow Music. In contrast, the remix from newcomer B3ATS is a tougher rendition courtesy of its powerful kicks and quickened tempo, however, things take a plunge into the deep and funky as scintillating synths and uplifting melodies come into effect.
Starting to make waves this year with appearances on Nervous Records, Cr2 and You Do You, Curt Lopez is next with the first of two remixes of Latmun's "High" featuring a vicious bassline, serene chords, and heady guitar licks that come together to form a sultry house cut oozing with soul. Finally, VIVa, Be One, and Roush producer Knober's rhythmic take on the same track heads into another direction with its complicated groove made up of pitter-patter drums and mesmerizing use of the original's vocals.
Detlef, Latmun - Remix The Stars EP
Release Date September 2020
Label Repopulate Mars
Tracklist
01. Detlef - Music Please (Lorenzo de Blanck Remix)
02. Detlef - Music Please (B3ATS Remix)
03. Latmun - High (Curt Lopez Remix)
04. Latmun - High (Knober Remix)