Sensation presents Into The Wild compilation
On July 6th, 2013, Sensation premier's it's new show Into The Wild. This latest show of the World's leading dance event is all about seduction, the classic ritual between man and woman.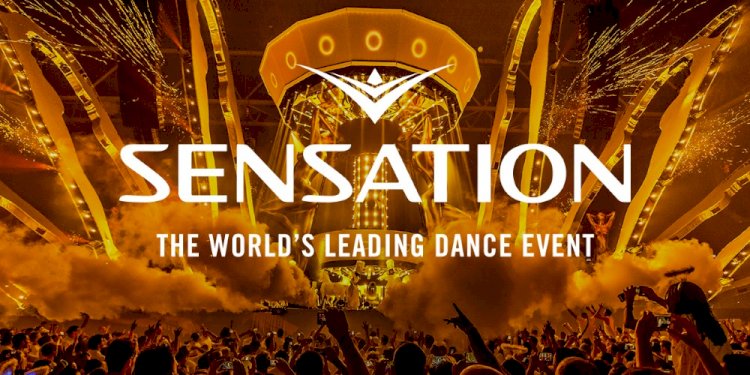 Photo by Sensation
On July 6th 2013, Sensation premieres its new show 'Into The Wild'. This latest show of the 'world's leading dance event' is all about seduction, the classic ritual between man and woman. The game of seduction starts early evening and will continue until the break of dawn, when animal instincts have taken over. Sensation promises its fans the most intimate show until now. This Dutch premiere kicks-off the international tour that will visit more than 20 countries.

Sensation 'Into the Wild' will welcome on July 6th 2013 resident Mr White, Nic Fanciulli, Sunnery James & Ryan Marciano, Fedde Le Grand, Nicky Romero and Mark Knight. In honor of this long-awaited Amsterdam event, Be Yourself Music will release the official Sensation 'Into The Wild' compilation. Disc one will be the mix of 24 year old superstar Nicky Romero, and Disc two will be released by Sensation's resident DJ Mr White.
The man of the moment, whose previous hit ' Like Home' in collaboration with NERVO is still played in every big room set, takes some of the biggest hits to be played at Sensation over the summer and mixes them into one mighty compilation to introduce the festival that sold out the 40,000 capacity ArenA stadia in record time. Having frequented the festival circuit with headline gigs at the likes of UMF Miami, Electric Zoo in New York, EDC Vegas & New York, Sensation Prague and Belgium's Tomorrowland, there is no surprise finding the now star-studded Dutch artist headlining the massive 40,000 capacity Sensation festival in Amsterdam, which sold out in less than 12 hours.

As one of the largest cast of talent at this year's Sensation, Nicky Romero performs a well paced set filled with some of the most memorable dance music hits of the moment here on CD one, including his own track 'Legacy' in collaboration with Krewella (exclusive on 'Sensation:Into The Wild'), as well as some of the numerous successes released on Flamingo this year (including Merk Kremont vs Paris & Simo's 'Tundra', Fedde Le Grand's 'Long Way From Home') and huge tracks from Mark Knight: 'Your Love' (Toolroom), Size's freshest hits from Sebjak & Marcus Schossow's 'Liceu' (Size) to Moguai's remarkable 'Champs', finishing on Deniz Koyu's energetic 'Rage' (Refune).

Romero features a diverse selection of euphoric dance tracks, electro-house beats and progressive sounds, completing a journey through today's dance music landscape. Along with this year's House anthems such as Nari & Milani's 'Vago' (Spinnin) and his recent collaboration 'Still The Same Man' with John Christian & Nilson, the young House DJ phenomenon offers an amazing look into the Sensation spirit he'll be bringing to Amsterdam on July 6th 2013.

CD2 of the compilation is helmed by Sensation's traditional Master Of Ceremonies Mr White, a smooth vintage mix that will win over all Defected and Toolroom lovers. First taking off with Ferreck Dawn & Redondo's 'Las Salinas', the mix takes in a diverse panel of deep house flavours. Sensation resident DJ Mr White delivers a house music set filled with grooves and sensual vibes, from new deep house anthems 'The Way I Feel' from Prince Club (Toolroom) & Darius Syrossian's 'Who's The Douche' (Hot Creations), including the latest Defected sensation, Rachel Row's 'Follow The Step' (Kink Mix), to the now unmissable 'Nobody Else' from Dusky. With a natural progression towards more energetic but still soulful sounds, the mix closes on Adrian Hour's 'Old Future (Toolroom).
Sensation:Into The Wild CDs are the perfect opportunity to enjoy the Sensation experience before and after the festival. With Nicky Romero taking the reins for the new edition, Sensation can see him providing more than a simple set, but a true experience at the very core of their world-wide branded atmosphere. Make sure to mark your calendars to have a chance to seize your part of Sensation's magic this year.
Sensation - Into The Wild - Mixed by Nicky Romero & Mr. White
Release date 5th July 2013 (digital) / 12th July (CD)
Label Be Yourself - ID&T
Tracklist
CD1 - Mixed by Nicky Romero
01. Nicky Romero feat. John Christian & Nilson - Still The Same Man
02. Belocca - Depends On You
03. Mark Knight - Your Love
04. Sebjak & Marcus Schossow - Liceu
05. Kryder - Pyrmd
06. Lovetone - Detonate
07. Fedde le Grand & Sultan & Ned Shepard - Long Way From Home (Radio Edit)
08. Paris & Simo, Merk & Kremont - Tundra
09. Dannic - Ignite
10. Viceton - Tremble
11. Hard Rock Sofa - Rasputin
12. Nicky Romero vs. Krewella – Legacy *Exclusive*
13. Moguai - Champs
14. Nari & Milani vs Maurizio Gubellini feat. Nicci - Vago
15. Jewelz & Scott Sparks - NYMSN (Sensation Edit)
16. Tony Romera - Pandor
17. Deniz Koyu – Rage
CD2 - Mixed by Mr. White
01. Ferreck Dawn & Redondo - Las Salinas
02. Prince Club - The Way I Feel
03. Darius Syrossian - Who's The Douche?
04. Nathan Barato & Leon - Que Pop
05. Jamie Jones - Moan & Groan
06. Rachel Row - Follow The Step (KiNK Beat Mix)
07. Supernova - The Bridge (Original Mix)
08. Catz 'n Dogz & KiNK - Good Love
09. Dusky - Nobody Else
10. Mark Fanciulli - Presets
11. Santé - One Two
12. Zombie Disco Squad - Drink
13. Loco Dice - Detox
14. Filthy Rich - It Was
15. Khainz - A Little Deeper (Bazu Remix)
16. Nihil Young - Unreal
17. Format:B & Pleasurekraft feat. Chris the Voice - Coltrane
18. Marco Lys & Tommy Vee - It's Not Me (Deep Mix)
19. Adrian Hour - Old Future