Slave To The Rave by Mark Fanciulli & Rob Cockerton
Following a big EP from Richy Ahmed, Play It Say It returns with a talented collaboration in the form of Mark Fanciulli and Rob Cockerton, with Honey Dijon on the remix.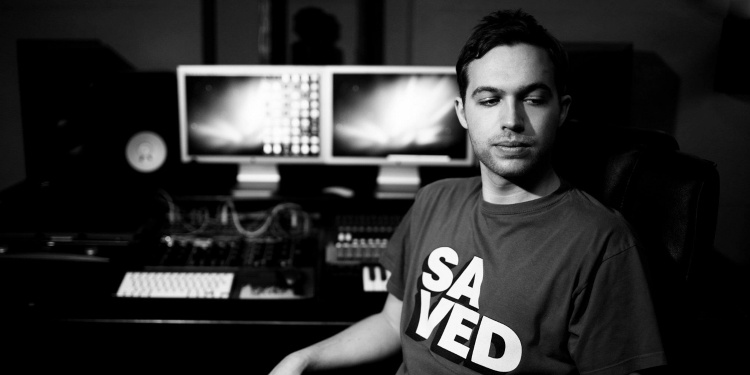 Photo by Between 2 Points
Mark Fanciulli has carved out his own sound that takes the best of House and Techno, turning in his own infectious releases on the likes of Joris Voorn's Rejected, as well as the legendary Planet E and Intec. Long time friend and collaborator Rob Cockerton joins Fanciulli, who's own credits lead to labels including Suara and Snatch!, and together the duo cook up a storm here.
"Slave To The Rave" is the fantastic opening cut and is a real party starter with an old school feel. Acid stabs bring raw energy alongside chattery claps straight from Chicago in the 80's, whilst the whole production is bolstered by slick drum programming that won't fail to work crowds into a frenzy.
The excellent "10 Channels of Bliss" is equally massive, with robust kick drums down low and huge incendiary hi-hats up top. Swaying claps and rolling bass all help lure you in and shapeshifting synths bring all that important looseness and colour.
Next up, Classic Music Company artist and New York tastemaker Honey Dijon steps up to remix "Slave To The Rave". Her version is dark and intense, with an unbridled sense of frantic raves bottled up in the train-track grooves and the cleverly filtered vocals, whilst the digital release also features a dub version that is stripped back to the bare essentials.
Mark Fanciulli & Rob Cockerton - Slave To The Rave
Release Date 22nd September 2017
Label Play It Say It
Tracklist
A1. Slave To The Rave
A2. 10 Channels Of Bliss
B1. Slave To The Rave (Honey Dijon Remix)
DIGITAL - Slave To The Rave (Honey Dijon Rave Dub)