Sonus Festival 2015
A serious contender for the biggest success in Croatia's star-studded festival crown, Sonus Festival delivering another heavyweight house and techno bill combining the finest selectors from across the globe.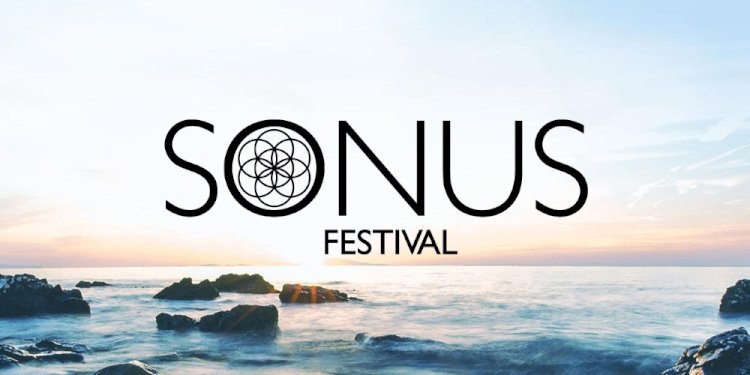 Photo by Comsopop GmbH
It's time to save the date for your summer festival; Sonus Festival 2015 is set to be a sun-soaked marathon stretching across five glorious days and five epic nights between 16th-22nd August in the stunning Zcre Beach, Croatia.
 
Last years sell-out event saw Chris Leibing, Jamie Jones, Loco Dice, Laurent Garnier, Luciano, Marco Corola, Seth Troxler, tINI and Marcel Dettman all play their part in soundtracking this 12,000 strong techno adventure. With the 2015 lineup soon to be announced, the Sonus Festival gang are ready to reveal a 100 carat gold bill celebrating the premier talent from the underground, with mainstay electronic masters as well as those all important 'one-to-watch' talents. With sounds that span from melodic grooves to fist-pumping techno, you'll find a carefully curated set of artists that will grab the attention of any seasoned raver or discerning music lover.
 
Now its your chance to be a part of Sonus Festival's 'inner circle,' by signing up through the Sonus Festival website to be the first to know about secret announcements, exclusive content, important news and of course, lineup additions. Here you'll also be entered into the Sonus Festival lottery, where each month Sonus Festival will choose lucky winners for a unique ticket edition. First early-bird tickets are also on sale from December 12th for those who want to get in on the action early, starting at 129€.
 
A team that know how to rave in the most monumental of proportions, Sonus Festival is brought to you by the team behind one of the biggest powerhouses in international dance music, Time Warp. Famed the world over for their marathon, no holds barred attitude to clubbing, this sunshine edition embodies the Time Warp party spirit in a stunning Zcre Beach location, easily accessible from Zadar, Split and Zagreb. The perfect home for a week of debauchery in the sunshine, this spot is widely known for being the hedonistic haven for international festival-goers. Beach parties, back stages, two on-site clubs and of course, legendary sun-kissed boat parties will all be again part of the 2015 agenda.
Lineup (so far)
Apollonia / Barac / Binh / Chris Liebing / Dan Andrei / Dixon / Enzo Siragusa / Guti live / Hold Youth / Joseph Capriati / Loco Dice / Luciano / Mariano Mateljan / Pan-Pot / Ricardo Villalobos / Richie Hawtin / Sven Vath / tINI / Valentino Kanzyani / Zip