Starlight by Timmo
Timmo aka Valeri Ivanov returns to Terminal M Records to release his highly anticipated debut album Starlight featuring 11 spellbinding and heavy tracks.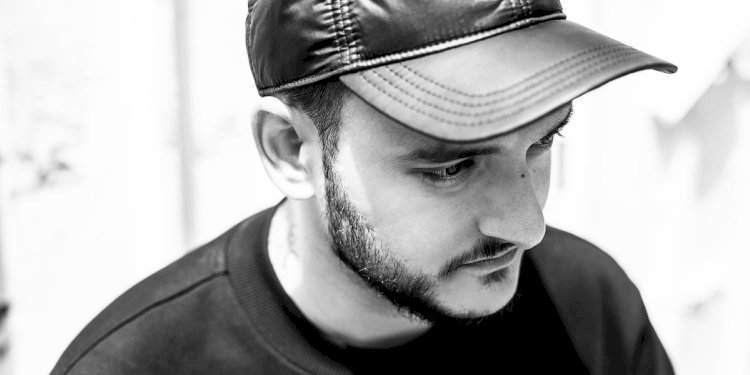 Photo by V.G.
Since making his debut in 2008, Bulgarian talent Valeri Ivanov, aka Timmo, has swiftly become a name of note within the current techno landscape following with a string of releases via some of the biggest labels in the scene, from Adam Beyer's Drumcode and of course Monika Kruse's Terminal M imprint. Having emerged as a core figure for the label following his collaboration "Violet" with Kruse back in May, and leading straight on from his "Starlight" EP which featured three tracks from the extensive body of work in early June, the imprint will now welcome the arrival of his eleven-track LP "Starlight", featuring a combination of club-focused tracks alongside more emotive soundscapes.
Starlight is my debut album, and I'm very happy it's going to be out on Monika Kruse's Terminal M. It took me more than a year to finish and create it as an experience, the way I felt it should be. Starting with more melodic tracks, going through more energetic and electric ones and finishing off with some acid.

All 11 songs have been recorded in my home studio in Sofia, using a variety of synths and modules, some dating back to the early 80s like the Roland Juno 60, and some being brand new or improved versions of classic synthesizers such as the Sequential Prophet 6.
Timmo
Opening via the ominous "Leaving Earth" and flowing straight into the action via the acid-laced "New Beginning", the eleven-track project swiftly takes its form as a balance of driving, uncompromising productions accented by subtle interludes and moments of space. Take for example the bubbling "Solar" and the warping "Belle Epoque", which keep the focus on oscillating synths and regimented percussion, whilst title cut "Starlight" takes control and ups the energy via soaring lead synths and frenzied electrics.
Next up, "Sonic Voyage" reveals yet another twisting journey as Timmo merges ever-evolving leads with restrained vocal snippets, whilst "Vortex" and "Spacefreaks" add further energy via a medley of hefty kicks and menacing bass patterns throughout. Entering into the final three cuts, "Rhythm X" brings forth further infectious 303-lines, tripped out vocal hooks and slick hats to head further into the peak time, whilst the darker "Connect" throws its hat into the mix via a combination of commanding female vocals and choppy bass licks, before arriving at closing track "Interspace" which lowers the tempo and switches the emphasis towards bright synth melodies and calming breaks featuring rich soundscapes to punctuate the project in emphatic fashion.
Channeling main room sonics whilst intertwining rich melodies and softer tones throughout, "Starlight" sees the unveiling of Timmo's most complete body of work as he continues his ascent as one of his genres leading talents via the ever-impressing Terminal M.
Timmo - Starlight
Release Date September 2019
Label Terminal M Records
Tracklist
1. Leaving Earth
2. New Beginning
3. Solar
4. Belle Epoque
5. Starlight
6. Sonic Voyage
7. Vortex
8. Spacefreaks
9. Rhythm X
10. Connect
11. Interspace