Stiff Poly by The Emperor Machine
The Emperor Machine returns to Skint with Stiff Poly, the fifth single taken from the Music Not Safari LP.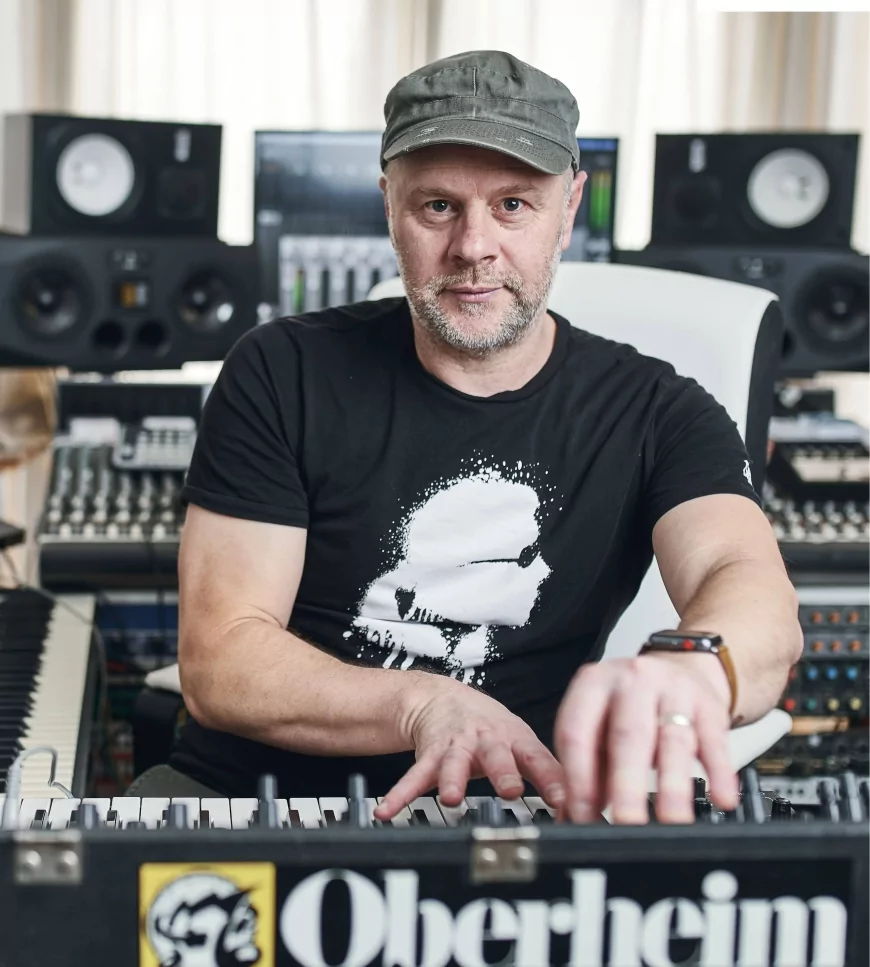 Photo by Skint Records
Stiff Poly sees The Emperor Machine aka Andrew Meecham continue a career defined by impeccable, synth-heavy forays into funked-out, discoid psychedelia infused with electro sensibilities and proto-house aesthetics. Here, in "Extended" form, "Stiff Poly" is a bright, ever-evolving slice of modern disco, doused with a dizzying array of synth mastery and musicianship which, along with Meecham's well-established dancefloor nous, makes for a serious bit of throwdown funk.
As with previous singles, accompanying the extended version is a "Version 54" and a "Warehouse Jam", the former channeling heavy Moroder energy with an arpeggiated bassline and loose but propellant groove while the latter twists "Stiff Poly" into a breakbeat driven rave cut referencing Meecham's earliest musical endeavors.
From the membership of chart-bothering rave outfit Bizarre Inc via groundbreaking electro-disco as one-half of Chicken Lips through to his now long-standing work as The Emperor Machine, Andrew Meecham is one of the world's most vital dance music producers and, since his partnering with the equally iconic Skint in 2019, continues to build his legacy with flair.
The Emperor Machine - Stiff Poly
Release Date May 2020
Label Skint Records
Tracklist
01. Stiff Poly (Extended)
02. Stiff Poly (Version 54)
03. Stiff Poly (Warehouse Jam)