Teddy Douglas presents Monday Night Studio Sessions Live at Rockwell
Teddy Douglas presents Monday Night Studio Sessions Live at Rockwell is a unique recording from a legendary event that is all about house music's finest artists.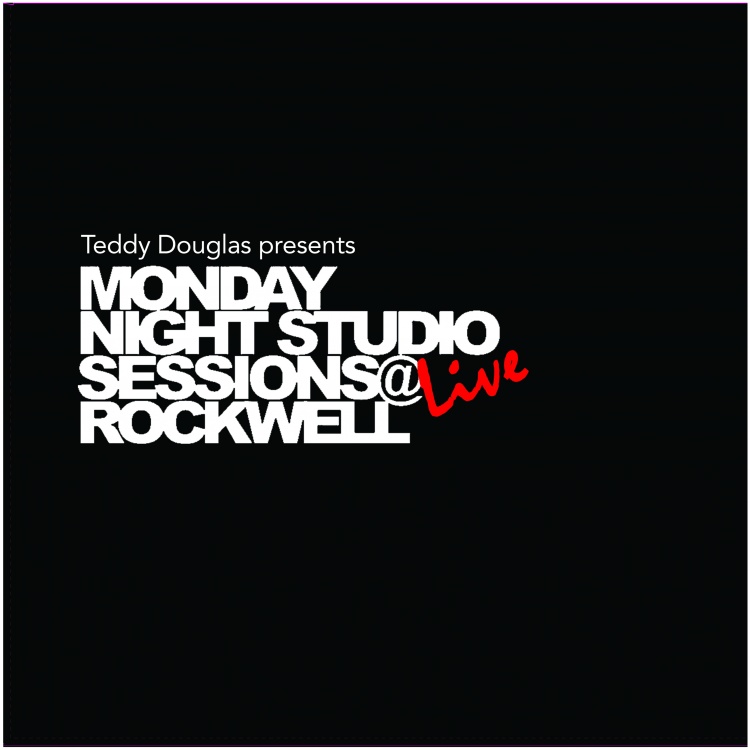 Art by Basement Boys Inc.
Monday Night Studio Sessions at Rockwell is the brainchild of the imitable house impresario Teddy Douglas and his partner DJ Tanz. The night started in 2017 and ever since has showcased true artistic talent in a perfect setting with the legendary likes of Byron Stingily, Lalah Hathaway, Jasper St Company, and Josh Milan, just a few of the animus who have played in the past. This session was live on the Monday and then recorded in Teddy's studio the night after with Davon McCoy on percussion, Charles Dockins on keyboards, and the maestro DJ Tanz and Teddy Douglas conducting the show.
Standout tracks on this essential collection include the "I'm Blessed" Remix by Richard Burton with its driving gospel handclaps and Charles Dockin's magical live piano over the top. "Spanish Joint" is a chunky dance floor party record that builds and builds with mesmerizing and hypnotic Spanish guitar played by Skip and the Whole Nine Yards. It is the Monday night theme song and gets played twice a night.
"You Can Do It" by Barbara Tucker, Zhana, and Teddy Douglas was the first single from the LP last year and epitomizes the musical house grooves you can expect at one of these sessions. Rochelle Fleming's "Nobody's Fool" and "Get Lifted" by Andrea Holdclaw were two strong singles before the pandemic, and "We Belong Together" from the voice of house, Mr. Bryon Stingily, and Teddy Douglas is the 100th release on the label, and it has a catchy hook that adds to the legacy of Byron Stingily classics.
"Rise (instrumental)" from Teddy Douglas is an absolute crowd favorite with powerful grinding organs that wail and moan with intensity throughout the tune. "Gotta Get Away" is DJ Tanz's first production and an absolute killer with a techy 80's edge design to get the floor pumping. Add in the live and off-the-cuff happenings of Navasha Daya scatting to the crowd over "Supernova Spinning" and percussionist Davon McCoy and saxophonist Brandon Moultrie having a jam session - you have a magical session captured in all its glory.
Various Artists - Teddy Douglas presents Monday Night Studio Sessions Live at Rockwell
Release Date 17th September 2021
Label Basement Boys Inc.
Tracklist
1. Richard Burton - I'm Blessed (Remix)
2. Teddy Douglas - Rise
3. Barbara Tucker, Zhana, Teddy Douglas - You Can Do It
4. Rochelle Fleming - Nobody's Fool (Remix)
5. Davon McCoy, Brandon Moultrie - I'm Blessed Live at MNSS
6. Byron Stingily, Teddy Douglas - We Belong Together
7. Andrea Holdclaw - Get Lifted
8. DJ Tanz - Gotta Get Away
9. Teddy Douglas feat. Skip & the Whole Nine Yards - Spanish Joint
10. Navasha Daya - Supernova Spinning Live at Rockwell