The Atlantic Road Trip 2016
The Atlantic Road Trip takes the participants on the Atlantic Ocean Road in Norway for an epic adventure.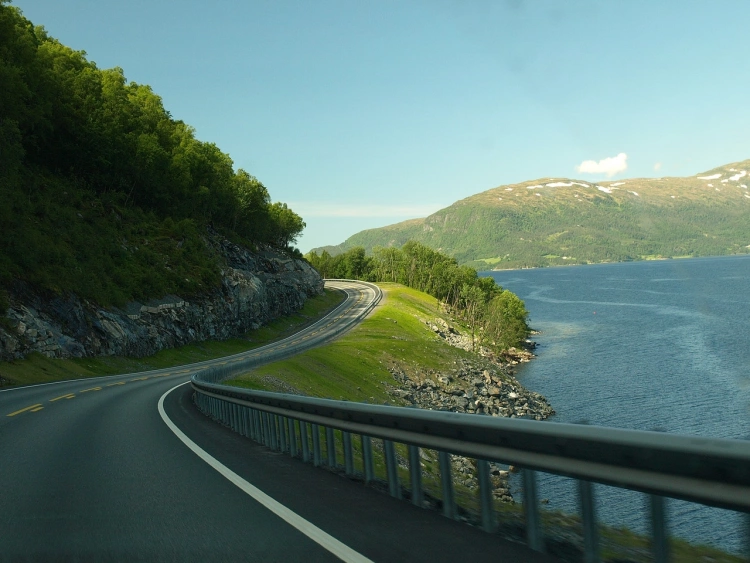 Photo by Stas Tsibro
The adventure of a lifetime
The Atlantic Road Trip 2016 starts on the 29th of June in Oslo, Norway with a dinner and party at one of the best locations in Oslo to kickstart the adventure that lay ahead. The day after, on the 30th of June, the teams head from Oslo to Molde, with stops in Dombås, Kristiansund, and Hulvågen. In the evening there is a dinner followed by a good night's sleep, if possible.
On the 1st of July to trip continues from Molde to Bergen via Trollstigen, Geiranger, and Styrn with some of the most epic scenery one can find along the coast of Norway. The evening promises a taste of the nightlife of Bergen on the shores of the Atlantic before the last day of adventure begins.
The 2nd of July is the last leg of the Atlantic Road Trip and it takes the teams from Bergen on the coast to Voss and then back to where the adventure began, Oslo. In the evening there is the closing party that promises to be out of this world and the stories and memories of the participants will linger long into the night and the early morning.
The Atlantic Road Trip is set to be an adventure of a lifetime and the lucky 50 people participating from Finland, Sweden, Norway, Denmark, Germany, the UK, and Switzerland will enjoy the best that Norway has to offer in terms of food, scenery, adventure, and nature. Who wouldn't like to partake in discovering Norway this way?
What is the Atlantic Ocean Road?
The Atlantic Ocean Road or the Atlantic Road (Norwegian: Atlanterhavsveien) is an 8.3-kilometer (5.2 miles) long section of County Road 64 that runs through an archipelago in Eide and Averøy in Møre og Romsdal, Norway. It passes by Hustadvika, an unsheltered part of the Norwegian Sea, connecting the island of Averøy with the mainland and Romsdalshalvøya peninsula. It runs between the villages of Kårvåg on Averøy and Vevang in Eida. It is built on several small islands and skerries, which are connected by several causeways, viaducts, and eight bridges - the most prominent being Storseisundet Bridge.
The route was originally proposed as a railway line in the early 20th century, but this was abandoned. Serious planning of the road started in the 1970s and construction started in August 1983.
The road is preserved as a cultural heritage site and is classified as a National Tourist Route. It is a popular site to film automotive commercials, has been declared the world's best road trip, and been awarded the title as "Norwegian Construction of the Century". In 2009, the Atlantic Ocean Tunnel opened from Averøy to Kristiansund; together they form a second fixed link between Kristiansund and Molde.