The Gallery - 18 Years of music
The time has come to mark the most important of anniversaries. Eighteen years is a milestone in any lifetime, but one The Gallery is especially proud. Sit back, shut your eyes, and enjoy the ride.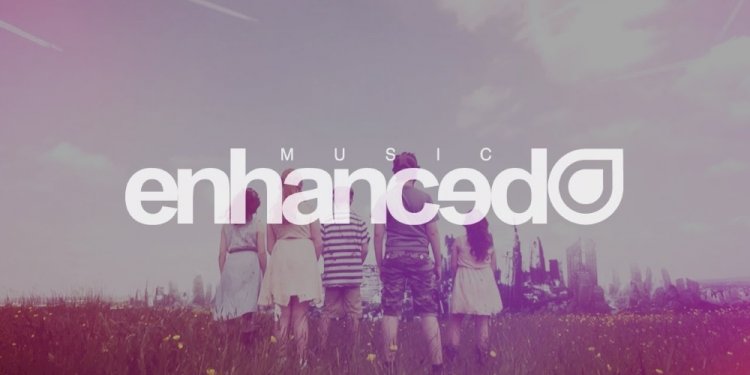 Photo by Enhanced Music
What started off at Turnmills - for a one-off gathering of just fifty people, has grown to what can legitimately be considered the biggest Friday night in the land. Now based at the iconic Ministry of Sound, The Gallery continues to dictate the pace of London clubbing. They curate three CDs which not only reflect The Gallery's immortal legacy, but its pivotal role in shaping the future of electronic music. Sounds of Gallery nostalgia and the new, both in equal measures...
Residents Judge Jules and Gavyn Mytchel, plus favourite Simon Patterson, have lovingly re-created their peak time party experience. Incorporating tracks which really do hold sentimental value, in terms of them rocking The Gallery to its core. A personal DJ snapshot of the laser led madness, derived directly from their show stopping Gallery performances.
Whether you're a Gallery veteran from the Turnmills era, followed it from Farringdon 'south of the river,' or a Ministry newbie from recent years. Sit back, shut your eyes and enjoy the ride. This is Friday night at The Gallery, and we couldn't have done it with you. Here's to the next eighteen years...
The Gallery - 18 Years - Mixed By Judge Jules, Simon Patterson & Gavyn Mytchel
Release date 28th May 2013
Label Enhanced Music
Tracklist
Judge Jules
1. Gabriel & Dresden feat. Molly Bancroft - Tracking Treasure Down (Original Mix)
2. Estiva - Friends & Enemies (Original Mix)
3. Red Light District – Did You Hear Me? (Phase 2 Mix)
4. ATB - 9 PM (Till I Come) (Club Mix)
5. Scot Project – FM2 (Feelin' Me)
6. Plummet - Damaged (Antillas Remix)
7. Mat Zo - Superman (Original Mix)
8. Judge Jules - Laid Bare (Trumpet Mix)
9. Mike Shiver vs. Fandy – Sique (Ronski Speed Remix)
10. Art of Trance - Madagascar (Richard Durand Remix)
11. Marcel Woods - Advanced (Original Mix)
12. DK8 - Murder Was The Bass (Original Mix)
13. Paul van Dyk – For An Angel (PvD's E-Werk Club Mix)
14. Rank 1 - L.E.D. There Be Light (Extended Mix)
15. Signum - What Ya Got For Me (Extended Mix)
Simon Patterson
1. Ovnimoon - Touch the Stars (2010 remix)
2. Neelix - Leave Me Alone (Simon Patterson Remix)
3. XGenic - Blaster (Blazer Remix)
4. Kate Havnevik – Happy Sad (Beatman and Ludmilla Remix)
5. Simon Patterson ft David Wright - Northern Lights (Original Mix)
6. Simon Patterson & Jordan Suckley – Vanilla (Original Mix)
7. Astrix - Vicious Cycles (Original Mix)
8. XGenic - Collision (Original Mix)
9. Saimon – Malakhim (Original Mix)
10. Vertical Mode - Blue Muse (Original Mix)
11. Misja Helsloot featuring Fisher - Inspire (Aerofoil Remix)
12. Ally Brown - Smuggle Run (Original Mix)
13. John Askew - Blackout (Simon Patterson Remix)
14. Coming Soon - Buzz On (Original Mix)
15. Ico pres. Twisted Design - Witchcraft (Ahmed Romel Remix)
16. Mac & Monday – Yoruba (Original Mix)
17. Dogzilla - Without You (Dogzilla Dub)
18. Sergey Boyko - Shake It (Original Mix)
Gavyn Mytchel
1. Lange Vs Gareth Emery- Another You Another Me (Gavyn Mytchel Remix)
2. Sander Kleinenberg - My lexicon (Original Mix)
3. Ridgewalkers - Find (Andy Moor Remix)
4. Yilmaz Altanhan – Eighties (Özgür Can Remix)
5. Andain - Summer Calling (Airwave Club Mix)
6. Synergy - Hello Strings (Gavyn Mytchel's Midnight Mix)
7. Three 'N One presents Billy Hendrix - Body Shine (Club Version)
8. Andy Ling - Fixation (Gavyn Mytchel Remix)
9. Matt Hardwick vs. Smith & Pledger - Connected (Dub Mix)
10. Ascension - Someone (Original Mix)
11. Push - The Legacy (Club Mix)