They Say Remixes by Alessio Pagliaroli
This package, They Say Remixes by Alessio Pagliaroli feat. Jinadu, breathes some great new life into the original and is sure to be another winning release for Moodmusic.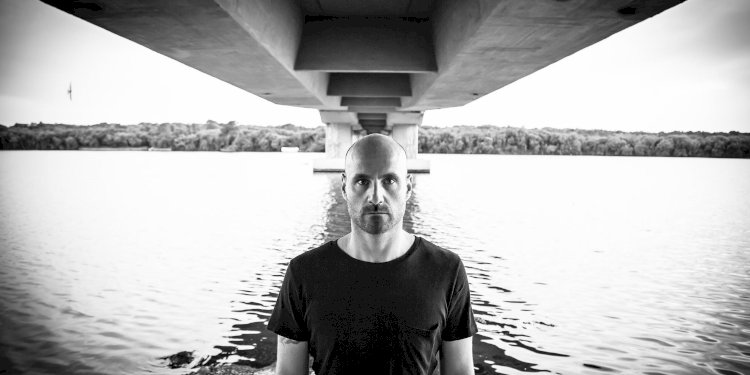 Photo by Moodmusic Records
'They Say' proved a big hit for Moodmusic in 2015, so they have enlisted a great team of people to remix it for their next release. The original is by Alessio Pagliaroli feat. Jinadu, but here Anthony Georges Patrice, Jonas Saalbach & Chris Robin and Alexander Maier all flip it into their own vital versions.
Up first is Anthony Georges Patrice, a Paris based producer who takes his love of many musical forms, from soul to jazz, and layers them into his house productions. Here he elevates his 'They Say' remix into heady and hypnotic territory, with smooth, elongated grooves imbued with languorous chords, trancelike bell sounds and subtly rumbling bass. The result is a perfectly serene cut that will have floors marching as one.
Jonas Saalbach & Chris Robin are up next, a pair who have history on labels such as Einmusika, and Bedrock. Their sound is sultry, seductive and deep, and never more so than on this excellent remix. Leaving the crisp but forlorn vocals in place, they colour it with retro synth sounds and lumpy rubber drums and ensure that hearts will swell whenever it gets dropped as a result.
Lastly, Alexander Maier is another long time member of the Moodmusic family. He is a talented German who also works with Thomas Saris as Basic (Operators) and has put out music on Compost, Hypercolour and more. His dub version is a terrific ten minute opus with modulated synths gurgling away above slick boom-bap drums and perc. The whole thing roams free, taking you up and down with it and forever tunnelling deeper into the darkened night as acid lines and chords grow ever more wild.
Alessio Pagliaroli feat. Jinadu - They Say remixes
Release Date 12th February 2016
Label Moodmusic Records
Tracklist
1. Alessio Pagliaroli feat. Jinadu - They Say (Anthony Georges Patrice Remix)
2. Alessio Pagliaroli feat. Jinadu - They Say (Jonas Saalbach & Chris Robin Remix)
3. Alessio Pagliaroli feat. Jinadu - They Say (Alexander Maier Remix)