Trippin EP by Darksidevinyl
connected regular Darksidevinyl returns with a tight, club-focused EP featuring a track with talented producer Ucha.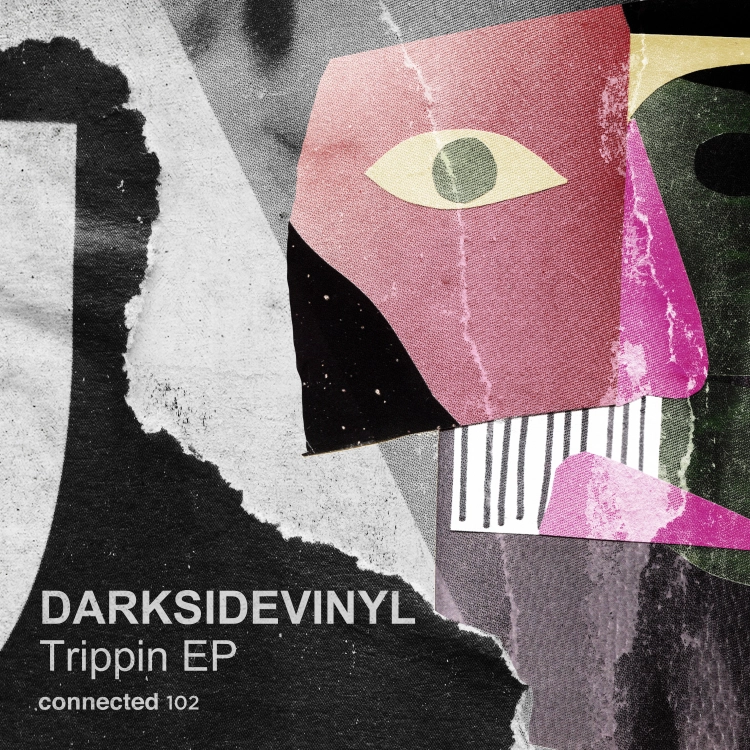 Art by connected
Hailing from Egypt and based in Vienna, Darksidevinyl creates a fusion of contemporary Afro sounds with progressive melodies. He has been producing since the late 90s and lands on labels like Deepalma, Wired, and MoBlack as well as connected.
Opener "Trippin" is built on bouncing drums with sparse percussive stabs and an undulating rolling sub-bass line, The track really comes alive with synth melodies and tripped-out drops of dark sequencers that lock you in deep.
"Rose" Feat. Ucha is awash with 80's congas and kicks while throbbing and moody bass adds the weight below. Hints of sax set an almost old-school tone and a bluesy vocal refrain slinks out of the drop to seductive effect.
Closer "The Funk" has a jazz-funk bassline and drums peppered with congas, claps, and dancing synth sequences. A spoken word refrain brings mysticism to what is a playful, afro-tinted retro workout. Darksidevinyl's Trippin EP is a masterclass in emotive and physical dance floor grooves.
Darksidevinyl - Trippin EP
Release Date June 2022
Label connected
Tracklist
01. Trippin
02. Rose Featuring Ucha
03. The Funk