Uplink by Olan!
Olan! drops the blistering techno EP Uplink on his burgeoning 0x01 Records imprint this month.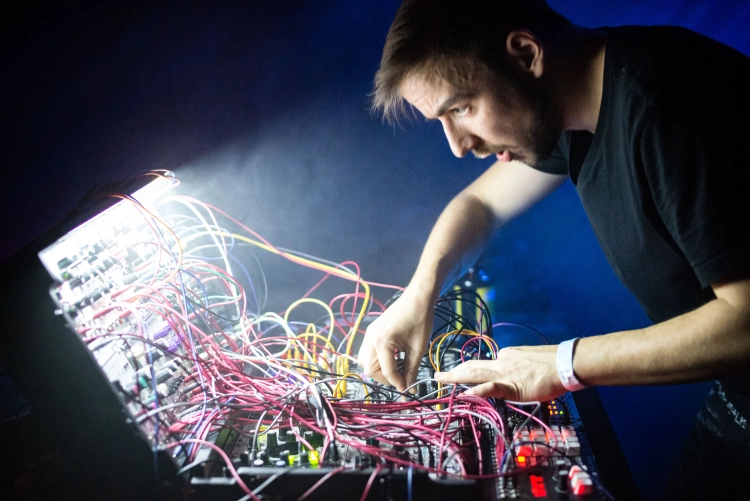 Photo by Lea Huser
An artist continually exploring the boundaries of techno, Olivier Zurkirchen, aka Olan!, has emerged in recent years via his ever-evolving modular synth performances and growing catalog of work. Picking up support from I Hate Models, Marcel Dettmann, VTSS, and Dax J while featuring in Mixmag's, 10 best live modular sets you can watch online, he returns to his 0x01 Records brainchild to drop four diverse cuts across "Uplink".
Gritty, frazzled synths take the reins in "Life Bubbles" as pounding basslines, startling snares, and subtle bleeps work together in this warehouse-ready track. Next, thrashing percussion powers ravey stabs across title track "Uplink", before "The Big Snap" throws together snarling low-ends, vivacious claps, and dub elements over a relentless beat. To close, modular synth-driven "Hidden Markov Models" utilizes an onslaught of punchy kicks and subtle twists and turns, providing a mind-bending finale to the EP.
Olan! - Uplink
Release Date March 2022
Label 0x01 Records
Tracklist
1. Life Bubbles
2. Uplink
3. The Big Snap
4. Hidden Markov Models