Valerio Vaudano presents Vibey EP
Valerio Vaudano drops a retro EP exploring different shades of house music on his Steamy Pizza Box label.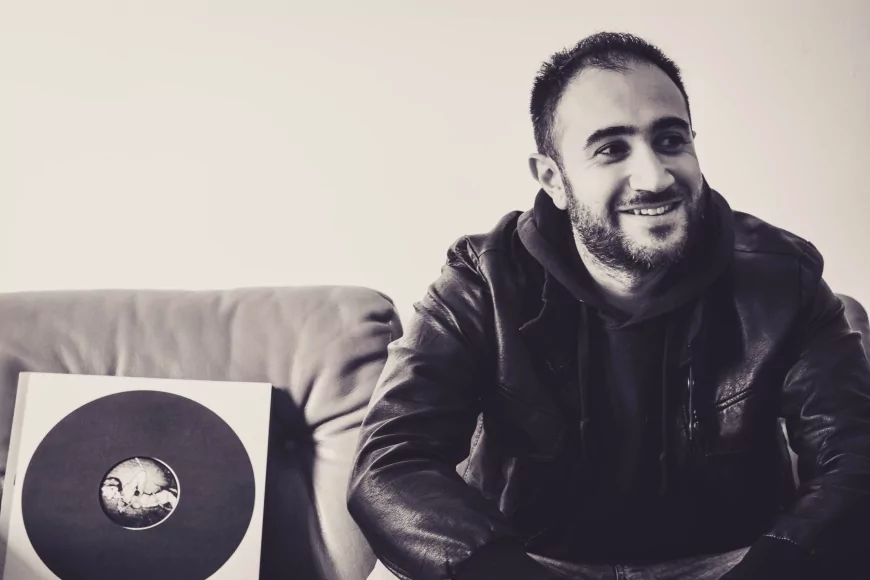 Photo by Steamy Pizza Box
A grooving, slow-swung think-break introduces "Are U Feelin' It?," the opening track of Valerio Vaudano's "Vibey EP" on his Milan-based Steamy Pizza Box imprint. Nostalgic, lo-fi pads sit at the back while jazzy stabs occasionally accompany its iconic "Yeah, Woo" sample at the front. Vaudano once again takes inspiration from various styles of house music for this second installment on the label, with "Amnesia" leaning into bass-bumping hard house with infectious low-end, a catchy melody, and hyped-up vocal samples.
"Oshibori" continues with nostalgic flair, a recipe featuring conga-fueled drums and glistening harmonies broken up by the sound of birdsong. It's a beautiful, mellow journey before returning to the dancefloor with "Vhs," where a squelchy bass and earworm melody take center stage along a hypnotic female vocal. "Murder" then closes out this stellar release by the Italian artist, featuring a straight groove, deep bassline, and an iconic, classic reggae sample.
Steamy Pizza Box is a vinyl-only label founded by Valerio Vaudano, drawing inspiration from 90s Italo and early Chicago house, yet maintaining a modern approach. His warm, deep, and minimal sound has seen him put out tracks with labels such as Nervous Records, Say What? Recordings and King Street Sounds while finding a home in record bags of global electronic acts like Laurent Garnier, The Blessed Madonna, and Mousse T.
Valerio Vaudano - Vibey EP
Release Date 24th November 2023
Label Steamy Pizza Box
Tracklist
01. Are U Feelin' It?
02. Amnesia
03. Oshibori
04. Vhs
05. Murder