Warrior by Kósh ft. Lizwi
Athens-born and bred artist Kósh serves up his first fantastic release on connected, and it features South African vocalist Lizwi.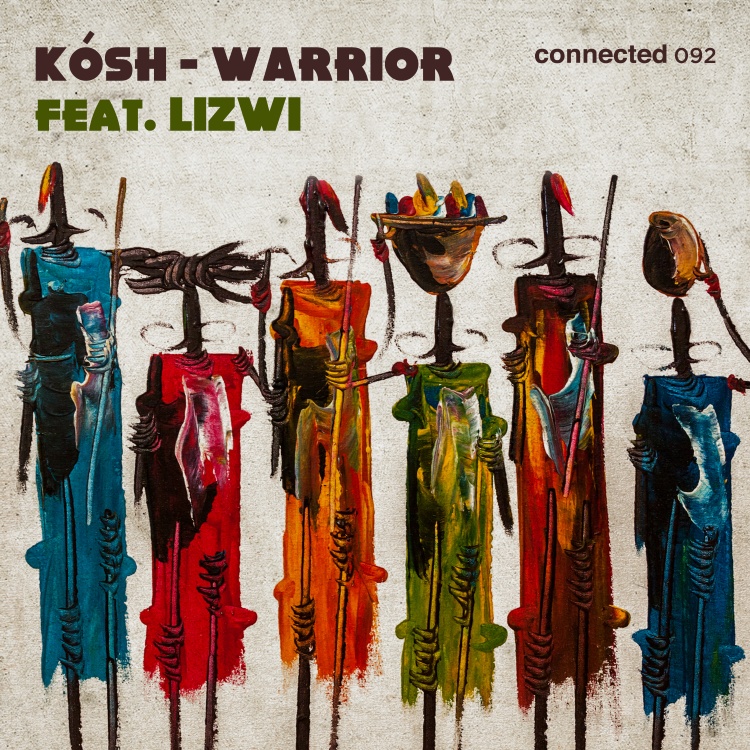 Art by connected
Kósh has been DJing for more than a decade. He was an esteemed resident at Branco in Mykonos where he has played alongside the likes of Guy Gerber, DJ Tennis, and Pachanga Boys and spent last season in Tulum. This is his first proper release and it came together during lockdown with unique vocal input from Durban-based singer Lizwi. She has worked with many greats of the Afro House scene such as Themba, Vanco, Doug Gomez, and Cee ElAssaad. Her fierce style is instantly recognizable and it's that which helps to make the lead single so standout.
The powerful "Warrior" is a tight and robust rhythm track underpinned by deep, pulsing bass. Waves of sequencer chords compliment Lizwi's vocal as it grows into a crowd-pleasing and empowering anthem. The track is steeped in unmistakable spiritualism, emotion, and uplifting positivity. That continues on the superb "Reis" which has bubbling congas and a grooving bass drum pattern. The dance floor allure is strong in this one as the atmospheric synths build and spoken word vocals add true depth next to exotic kalimba melodies.
This package marks a fantastic debut for the hugely promising talents of Kósh.
Kosh feat. Lizwi - Warrior
Release Date December 2021
Label connected
Tracklist
01. Warrior Feat. Lizwi
02. Reis