Yuma Guma #2 by Yuma Guma
Yuma Guma is a young, creative trio who fuses house, disco, and acid to great effect at their live shows as well as in the studio and this new offering is another bold step forward.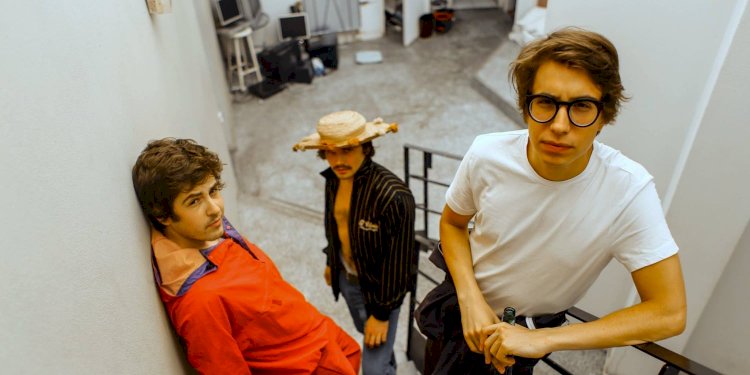 Photo by La Tebwa
Yuma Guma has won remix competitions at home, has played festivals and clubs around Mexico, Corsica, Greece, and France and always come alive on stage. They mix up the spirit of live rock with a DIY ethic and never fail to lay down colorful and expressive sets of electrifying sounds.
Up first here is the "Coming For You" feat. Rhyme, a rugged and lively house track run through with cosmic disco keys and a squelchy bassline that shoots for the stars. Rhyme's vocals are layered into dreamy effect to make this a real dance floor adventure. "Move Along" feat. Azalée is another joyous slice of vocal disco house with feel-good grooves and singalong choruses that will get hands in the air.
The excellent "Delusion" is a deeper track with funky bass riffs and vocoders, robot disco vocals bringing a Daft Punk feel. The penultimate offering is the dazzling "Astrolab", a cosmic broken beat affair with serene future pads and old school house drums getting you moving and your heart swelling at the lush synth work. Last of all is the terrific "Level Up", the lead single that has already become a big underground hit and one that takes you to the stars with a real sense of house warmth.
This is brilliantly charismatic live-sounding disco and house that will enliven and enrich any dance floor.
Yuma Guma - Yuma Guma #2
Release Date January 2020
Label La Tebwa
Tracklist
1. Coming For You feat. Rhyme
2. Move Along feat. Azalée
3. Delusion
4. Astrolab
5. Level Up