A Mind Called Galaxy by Ferdinand Hübl
It's time for a journey into the dark emotional corners of electronic music. Ferdinand Hübl scores with clean beats and honest stories wrapped in harmonies.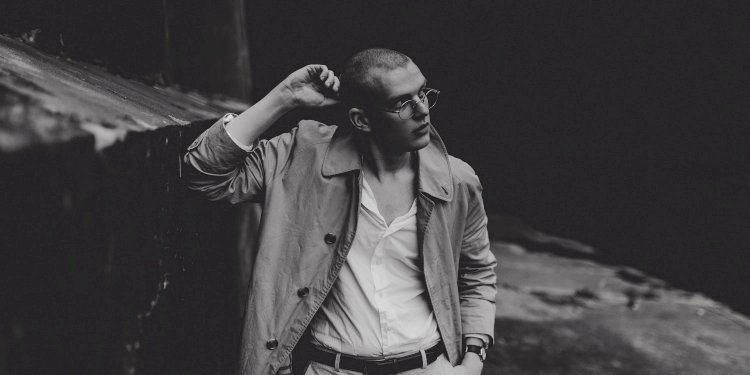 Photo by Christine Qiu
The musical spectrum of his debut album combines danceable facets with even more emotional stories. A journey with grounded drums, which have to vanish into the emptiness of the infinite space. The songs are naturally linked and yet each has its own individual structure.
Who is Ferdinand Hübl?
His ancestors ran a cloth trading company and lived as so-called "Sudetendeutsche" in today's Czech Republic. A legacy that continued for more than 100 years. The circumstances of the 2nd World War forced them to flee. Therefore their property disappeared. The memory of it too. Now it is Ferdinand Hübl's purpose to revive those memories. The ancestors' spirit reveals in his music. In a good that cannot be taken by anyone.An infinite good as a reminder of history.
In addition to his atmospheric songs, he will be heard in collaboration with the Vienna-based guest producer Kollmann. Each tone represents a coordinate and embodies an image that contributes to his interstellar journey. Be it with the extremely oppressive song "Faded Memories", which opens up a new level by using the voices of his grandparents, or with the song "Light Lasts Longer Than Life", that reflects a philosophical dichotomy: Would you rather spend little time with a terminally ill friend or send this person far away to see the supposedly active light, which stands for "life", over a longer period of time?
"A Mind Called Galaxy" deliberately breaks with common conventions and provides dark techno with a heart-rending theme. It forces to think and dance. The music by Ferdinand Hübl and Kollmann can be called an antithesis to the Viennese tradition and opens the listener to an unprecedented view of modern electronic music. He's making techno fashionable again.
Ferdinand Hübl - A Mind Called Galaxy
Release Date 14th October 2019
Label Huebl Records
Tracklist
1. Ferdinand Hübl, Kollmann - No Place (Original Mix)
2. Ferdinand Hübl, Kollmann - Exosphere (Original Mix)
3. Ferdinand Hübl, Kollmann - Time Collapse (Original Mix)
4. Ferdinand Hübl - Undiscovered Area (Original Mix)
5. Ferdinand Hübl, Kollmann - Transmission (Original Mix)
6. Ferdinand Hübl, Kollmann - Nebula (Original Mix)
7. Ferdinand Hübl - Faded Memories (Original Mix)
8. Ferdinand Hübl - Light Lasts Longer Than Life (Original Mix)
9. Ferdinand Hübl, Kollmann - No Place (Radio Edit)