Balance presents Sunsetstrip by Hernan Cattaneo
Balance Music has always been on the pulse of cutting-edge music, from their original series with James Holden and Phil K to the incredibly unique talents of Henry Saiz, James Zabiela, and Max Cooper.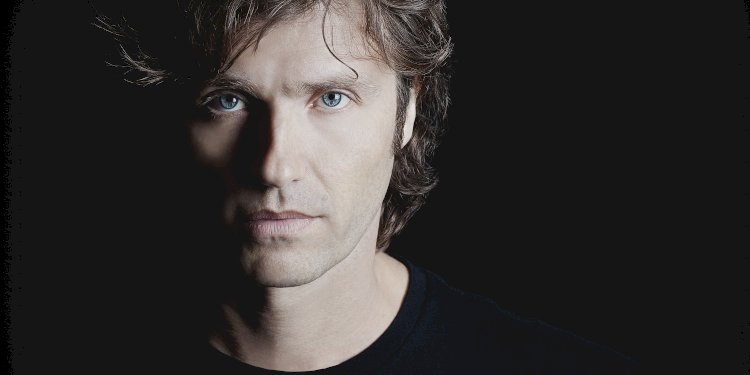 Photo by Annalisa Bruno
Balance presents Sunsetstrip as the next plateau of concept mixes. Featuring 33 tracks by established, and new producers, such as DAVI, Khen, Brian Cid, Navar, CID Inc., and more, plus a host of exclusive original collaborations, where we transverse multiple genres, and tempos, all under the steady hands of one of the most highly regarded DJ in the industry today.
Sunsetstrip is a tribute to the energy, light and vibration going on at sunsets. It's an album based on the shows I've been doing for years in places like Woodstock 69 in the Netherlands, the Big Playa at Burning Man, boat parties around the world, and recently at Punta del Este in Uruguay, along with the polo fields in Buenos Aires, Argentina.
Hernan Cattaneo
There are certain DJs that need little introduction, and on the top of that list is Hernan Cattaneo. Lovingly referred to as "El Maestro" by his legions of adoring fans, Hernan has, over the last 30 years, carved a career that eclipses all others. Fascinated by the synth-pop and post-punk of the 80s, Hernan quickly discovered the futuristic sounds of dance music coming from Detroit and Chicago. Completely consumed by his newfound love, he progressed naturally to DJing. It was his life-changing residency at the epicenter of Argentinian club culture, Clubland in Buenos Aires, that he was catapulted into the global sphere by long-time friend, Paul Oakenfold.
Over the years, his forays into the CD compilation market have enthralled, excited, and energized us. From those tentative first steps with Perfecto, through to the golden years of progressive with Renaissance, and then onto his groundbreaking Balance mixes, Hernan has always brought more than just a selection of upfront tracks, and his silky mixing skills. In his own words, Sunsetstrip represents a continuation of his legacy, by marrying his all-encompassing love of music with his strong work ethic.
These kinds of shows are a big part of my schedule every year, and doing this album with Balance is a great opportunity to showcase what are they're all about.
Hernan Cattaneo
From the opening bars of Darpan's "Blessing", we are treated to Hernan in wistful reflection. Painting the perfect sonic tapestry, richly musical nuggets dovetail with consummate ease as El Maestro teases every last drop of emotion from each track. Soon, a malaise of joyous energy hypnotizes you, as you travel with the soulful journeyman into the deepest realms of his imaginations.
Disc two sees Hernan in cruise control - the more familiar side of his DJing. The opening double from Mike Griego setting the scene well, as rubbery bass, and lightly tribal percussions whisk us off to wonderland. Easily shifting through the gears, things really get going midway as the sun sets and the music takes on a different meaning. Wildly original, deeply personal, and ever so good, this is one rollercoaster ride you can take again, and again, and again.
Hernan Cattaneo - Balance presents Sunsetstrip
Release Date August 2019
Label Balance Music
Tracklist
CD1 - Sunset (Limited Edition)
1. Darpan – Blessing (Intro)
2. Navar - Zion
3. Davi - Dream on Wheels
4. Hernan Cattaneo & Soundexile - Flair
5. Mariano Mellino & Interaxxis - Andromeda
6. Landhouse & Raddantze - Amyleigh (Iorie Remix)
7. Kymatik - Green Fields and Lemon Skies
8. Juan Hansen - Hiding Sun
9. Kevin Di Serna & Guhus - 4 Meditation
10. Kevin Di Serna & Graziano Raffa - System Era
11. Orsen - Before the Storm (Original mix)
12. Bachir Salloum & Memory - Evol
13. Antrim - Voice of Reason
14. Hernan Cattaneo & Soundexile - Glide
15. Hernan Cattaneo & Soundexile - Stimulation
16. Mercurio feat. Anita Alvarez de Toledo - White Rabbit
CD2 - Strip (Limited Edition)
1. Mike Griego feat. Paula Os - Headspace
2. Mike Griego - Iridescent
3. Brian Cid - Dissolved in You
4. Khen - April Storm
5. Subandrio - Mein Sohn
6. Hernan Cattaneo & Soundexile - Pick up
7. Black 8 - Dagger of Time
8. Nick Varon - Ratas
9. Brian Cid - Rebirth
10. Hernan Cattaneo & Marcelo Vasami - Scope
11. Cid Inc. - Forgotten
12. Ezequiel Arias - Púrpura
13. Sentre - Enterprise
14. Collé - A Forest
15. Mariano Mellino - The Old Seawolf (Hernan Cattaneo & Graziano Raffa Remix)
16. EANP - Stamp
17. Hernan Cattaneo & Soundexile - Wind Down (Outro)
2x LP (Limited Edition - Out October 2019)
A1. Davi - Dream on Wheels
A2. Hernan Cattaneo & Soundexile - Glide
A3. Juan Hansen - Hiding Sun
B1. Bachir Salloum & Memory - Evol
B2. Kevin Di Serna & Guhus - 4 Meditation
B3. Hernan Cattaneo & Soundexile - Stimulation
C1. Mike Griego feat. Paula Os - Headspace
C2. Khen - April Storm
C3. Mariano Mellino - The Old Seawolf (Hernan Cattaneo & Graziano Raffa Remix)
D1. Sentre - Enterprise
D2. Colle - A Forest
D3. Hernan Cattaneo & Soundexile - Wind Down (Outro mix)