Barrakud 2015 - More artists revealed
Leading into the 4th chapter of this story, a project made in Italy that melts sound and location in a unique mix, nowadays available in 2 versions: Barrakud Greece and Barrakud Croatia. Now revealing phase 2...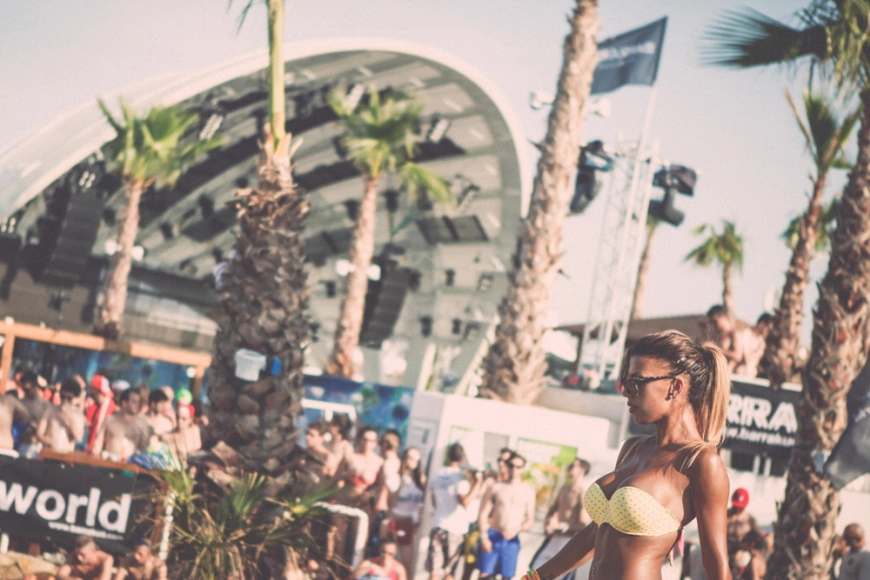 Photo by Luca Bergami/Barrakud Festival
The team behind one of the most forward thinking festival, happening at two incredible locations is bringing few more names to the line-up and gets really close to the final stage of the upcoming summer season.
Two amazing locations with completely different scenarios, both with the strong vision to become the best "out of the box" vacation of your season. Enough said about stunning places and remarkable surroundings… the's not much to think when it comes to BARRAKUD Festival… it's about taking the shot and sharing the moment with the best crowd in the world.
"We want to deliver the finest sounds from the nowadays clubbing scene, so our crowd will not just hear, but also feel the difference we are presenting" said Barrakud during a recent conversation.
BARRAKUD CROATIA - Zrce Beach, Pag // 8th - 15th August 2015
Revealing phase 2 of the line up (alphabetical order)
Alex Nilmar / Alessio Lerma / Andrea Oliva / Apparell / Barnt / Damir Hoffman / Dennis Ferrer / DISCIPLES / Dubfire / Ellen Allien / Ilario Alicante / Los Suruba / Maceo Plex / Marc Maya / Matthias Tanzmann / Maurizio Schmitz / Philipp & Cole / Re_Named / Recondite (live) / Sam Divine / SHADED (live) / Shall Ocin / Simon Adams / Sven Väth + more to be announced soon!
Tickets available NOW from 109 € +bf to 139 € +bf
The starting price for packages is 344 € (accommodation and festival ticket included)
BARRAKUD CORFU - Kerkyra, Greece // 29th July - 2nd August 2015
Revealing phase 2 of the line up (alphabetical order)
Barks / Corrado Bucci / Dauwd (live) / Dj Koze / Dj Tennis / Ellen Allien / Giammarco Orsini / Go Dugong / Godblesscomputers / Kangding Ray (live) / Lele Sacchi / Lone (live) / Matteo Wnb / Mattia Fontana / Midland / Milkborg / Munir Nadir / Nastia / Navid Izadi / Ø [PHASE] / P41 / Philipp & Cole / RØDHÅD / Scuba / Soul Clap / Stephan Esse / Tanner Ross / Tiger & Woods (live) / Tom Trago + more to be announced soon!
Don't forget all the beautiful locations with a stunning views and amazing surroundings: The Cave, Panoramic Pool, Main Stage, Sunset Beach, Long Beach, The Garden, Club Vision and of course exclusive Party Boats
Tickets available NOW from 89 € +bf up to 129 € +bf
Packages available with Festicket starting at 279 € (accommodation + ticket included)