Blackheart Part 3 by Alexander Church & Vincenzo
Alexander Church & Vincenzo's Blackheart series hits a third volume on the Configurations of Self-label with mixes from James Welsh.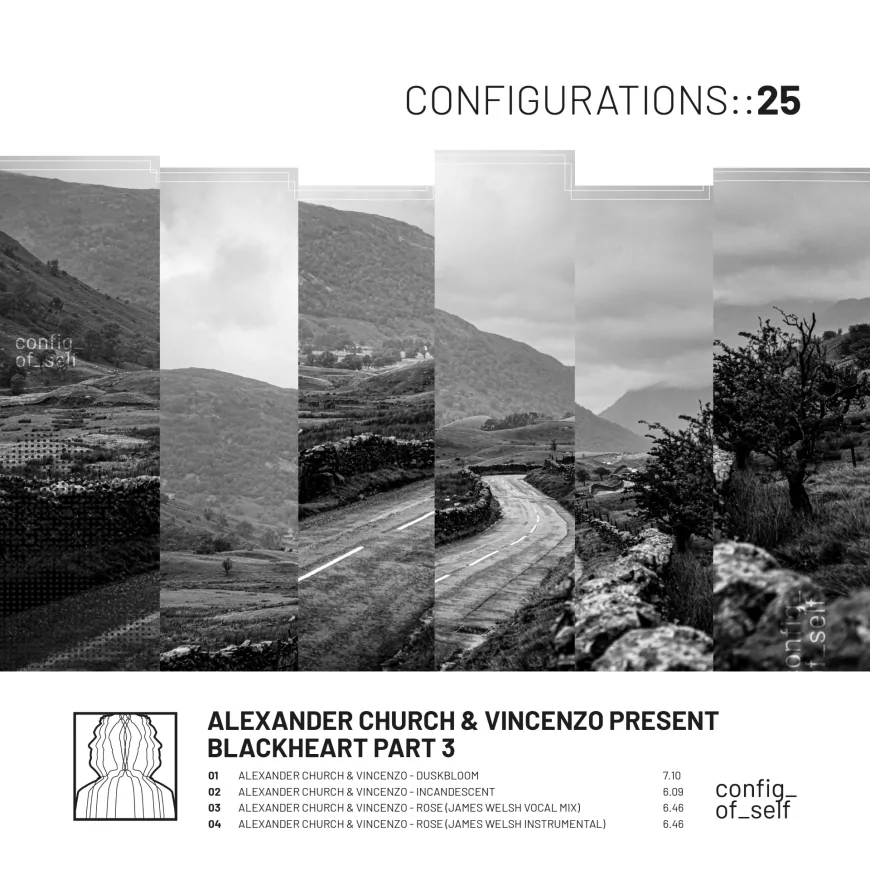 Art by Configurations of Self
Church kicked off this series - about exploring rich melodies using an Oberheim OB X8 synthesizer - back in June, and it is another thought-provoking project from the accomplished producer. Whether working solo or with a range of collaborators, he seamlessly fuses techno, ambient, electronica, and breakbeats into lush soundscapes. This one comes alongside Hamburg's Vincenzo, an equally skilled studio craftsman who has released on labels like Watergate and Dessous.
Opener "Duskbloom" is delightfully airy and optimistic thanks to the delicate keys, which dance over a sublime and smooth house groove as it journeys through the stars to a soothing effect. "Incandescent" keeps the magical melodies coming as heavenly lullabies unfold over more clean drums that will lock the dance floor into a mindful state of relaxation.
James Welsh is a core label artist who has done it all in his time on various labels, including Hypercolour and Phantasy. He offers a Vocal Mix of "Rose," doused in churchy chords, while the angelic vocal soars up top and the darker drums drive on. It's an achingly beautiful track that is also included as an instrumental.
Alexander Church & Vincenzo - Blackheart Part 3
Release Date 6th October 2023
Label Configurations Of Self
Tracklist
1. Duskbloom
2. Incandescent
3. Rose (James Welsh Vocal Mix)
4. Rose (James Welsh Instrumental)