Bonzai EP by Fabio Neural
Intec is known to many a Techno fan as a scene leading label set up by the iconic Carl Cox who has been at the forefront of DJ culture since the early '90s. Now it's time for Fabio Neural to enter with his Bonzai EP.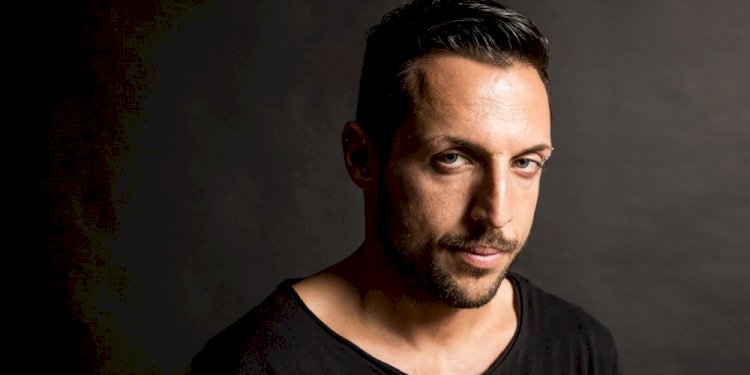 Photo by Intec Records
Boasting a roster of artists including the label boss himself plus Nicole Moudaber, Jon Rundell, Marco Bailey, Carlo Lio, Cristian Varela and Dosem amongst many others of a similar calibre.
The new Intec release welcomes back Fabio Neural who along with seven previous releases on Intec, many will also recognise Fabio from imprints such as SCI+TEC, Intacto, KD Music, Serkal and Adam Beyer's label Truesoul. Fabio now travels the globe regularly DJ'ing on the same line up scene leaders like Richie Hawtin, Chris Liebing and Sven Väth.
An exciting talent yet to peak, this four track solo EP is a fine example of why Italian born Fabio has earned international respect and a fan base that spans continents.
"Bonzai" opens the release with looped pads that are packed with tension and sound almost like a warning siren, whilst muffled vocals create a sense of curiosity and menacing bass stabs add to the tracks overall intensity. Relenting only for the euphoria of the main breakdown, this dancefloor focused Techno track is both dark and furious.
Second on the release is "Inside Me" that fuses the rising tones of a soulful vocal with heavy percussion and a grinding bass line. Its rolling groove brought to life with claps and fast flowing hi-hats can only be described as peak time Techno at its best.
Track three titled "Seligman" is led by a pulsating lead synth that morphs into twisted acid with a hypnotic groove. Snares add to the tracks powerful forward momentum and textured FX create a sense of wide open space, which gives the track a vast and epic sound.
Finishing the EP is "Sick Boy" which takes its name from the hair-raising vocal which states "I'm going to tear your soul apart". Sick and twisted, the track's sinister lead synth adds to its chilling vibe and haunting atmosphere, but like any thrillseeker knows… it's the compelling suspense and threat of impending doom that speaks the most excitement!
Fabio Neural - Bonzai
Release Date December 2016
Label Intec Records/Intec Digital
Tracklist
01. Bonzai
02. Inside Me
03. Seligman
04. Sick Boy