Garden Of Love Remixes by Scratch Massive
bORDEL Records revisit some of Scratch Massive's key tracks with a series of well-curated remixes by Kittin, Maelstrom, Sophia Saze, and Nhar.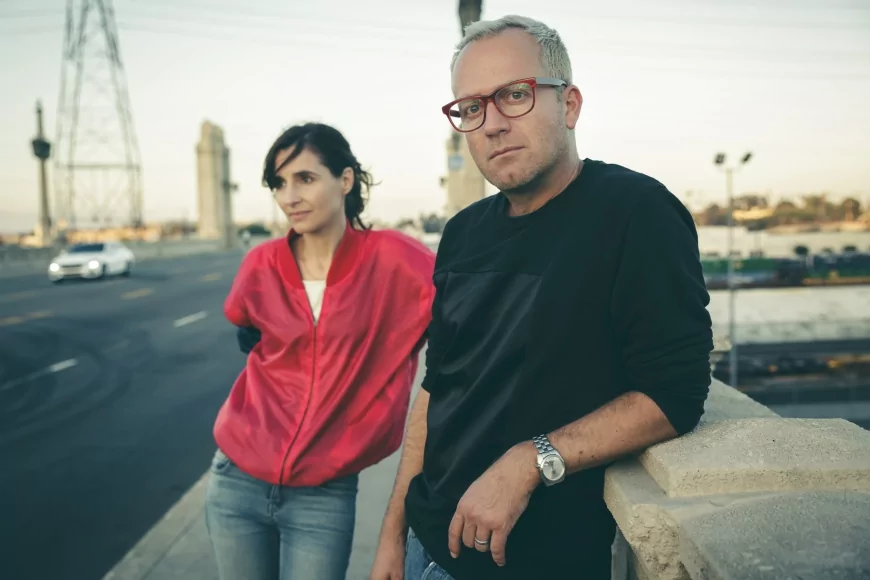 Photo by The One Point 8
The original music is taken from the French duo's 2018 album Garden of Love, with remixes already coming from artists Skinnerbox, UMWELT, Catnapp, Turbotito, Sentimental Rave, Paul Seul, and Ortrotasce. bORDEL Records now prepare to release the full compilation with four more brand new and excellent remixes and in these capable hands, the originals sound brilliantly re-invented. 
Electroclash pioneer Kittin goes first with a hard-hitting techno remix of "Pray". Stomping drums and thundering claps make this a militant and marching groove, while mournful pads light things up from behind. RAAR label co-founder and French electro talent Maelstrom tackles "Chute Libre" with a sheet metal lead synth line and crashing hits. It's a tough electro tune with rugged bass and plenty of grit. 
Georgia-born, Brooklyn-based multi-instrumentalist Sophia Saze is renowned for her live A/V show, Dusk & Haze label, and outings on the likes of Ghostly International and Oktave Record, not to mention her critically acclaimed debut album on Kingdoms. She brings real weight and menace to her stomping, strobe-lit and instal take on "Pray".
It's edgy warehouse tackle of the highest order with a mad breakbeat breakdown that really explodes. Nhar rounds out this excellent EP with a slow, chugging, flabby and dubbed out version of "Last Dance" that sinks you into a gently cosmic groove and soothe your mind, body, and soul. 
This is another vital package of remixes that adds plenty of new perspective to the originals.
Scratch Massive - Garden Of Love Remixes
Release Date October 2019
Label bORDEL Records
Tracklist
1. Pray (Kittin Remix)
2. Chute Libre (Maelstrom Remix)
3. Pray (Sophia Saze Remix)
4. Last Dance (NHAR Slow Version)
Full compilation tracklist 
1. Last Dance (Turbotito Remix)
2. Numero 6 (Skinnerbox Remix)
3. Pray (Kittin Remix)
4. Dancer In The Dark (Ortrotasce Remix)
5. Fantome X (UMWELT Remix)
6. Chute Libre (Maelstrom Remix)
7. Pray (Sophia Saze Remix)
8. Dancer In The Dark (Paul Seul Remix)
9. Fantome X (Sentimental Rave Remix)
10. Last Dance (NHAR Slow Version)
11. Numero 6 (Catnapp Remix)