Elements presents X Compilation
Rebekah announces X Compilation with various artists on Elements this summer.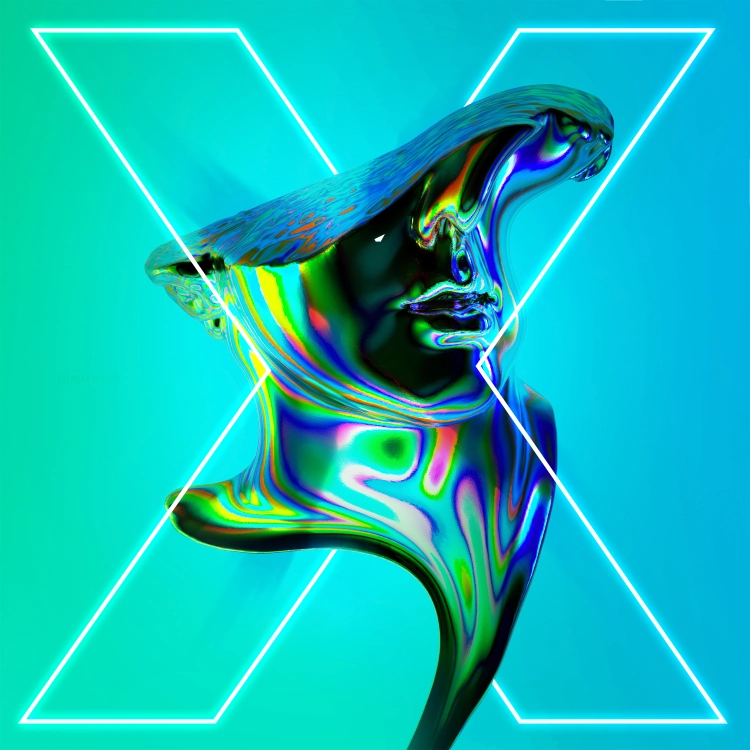 Art by Elements
In 2020, Rebekah curated the 10x10 Production Challenge, which involved setting daily creative objectives for producers to work outside of their comfort zones and deliver a finished arrangement each day. By distilling the entire creative process into this short period of time, the project resulted in a varied collection of ten unique tracks, with contributions from Vera Grace, Tess, unperson, and Rebekah herself amongst others.
I am really honoured to present this compilation as an insight to what was achieved within the 10x10 creative challenge. Connecting once more to music and fellow producers in this way brought much-needed light within a period of uncertainty in the scene and the world as a whole as we fought our way through the pandemic.
Rebekah
From Entropic's dramatic and vocal opening track through to the thumping closer of "Saluki" by Matthew Cairns, the entire release is a no-holds-barred display of raw, energetic productions and fresh ideas. With the musical content ranging from climbing-the-walls techno to dense, experimental electronica, the compilation makes for a deeply interesting and highly enjoyable listening experience.
Various Artists - X Compilation
Release Date June/July 2022
Label Elements
Tracklist
01. Entropic - Breath
02. Tess - Day 2
03. Cylonik - Radiator Love
04. Prieste5s - Uncertain Love
05. HMG - Day 5
06. Rebekah - Dead To Me
07. Vera Grace - Yes Sir
08. unperson - Oblivion Will Save you
09. Supercontinuum - Supercontinent
10. Matthew Cairns - Saluki