La Decadanse EP by La Decadanse
Paris machine music and dark disco label Astro Lab Recordings is back at the sharp end with a fine new EP from La Decadanse that features two top remixes from Zongamin.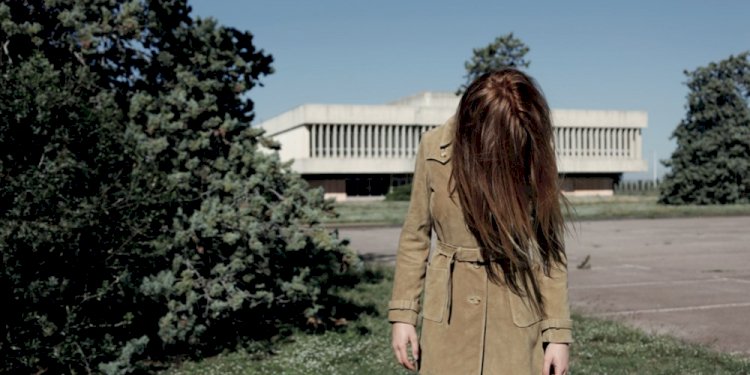 Photo by La Decadanse
Having previously found favour with the likes of Daniel Avery and after releasing EPs from Timothy J Fairplay, this is an already accomplished label that now excels once again.
La Decadanse came about when label boss Laurent Pastor was persuaded to start producing in his basement by, and with, Marc Lapeyre using guitars and synthesisers. It proved a fruitful relationship and now comes their first EP, which is a variously cinematic, distinguished post-punk and electronic sounding affair with standout production values throughout.
The EP opens with the brilliantly sleazy, reverb laden guitar licks and hiccuping synth sounds of 'Plan A'. It's only brief, but swells with real tension before the arrival of 'Train In Vein', a much more direct and chugging disco track. Fat riffs, slapping drums and grizzly synths all make it as macho as you can imagine as it strides on. 'Ruin' is more spritely, with blurting and whirring machines sticking out of a deep set groove. It's punky, funky and ripe for ALFOS parties.
'Decadanse' then ups the ante with a more house leaning beat, but plenty of arcing guitar lines and gritty riffs ensure it stays firmly post apocalyptic. Some seductive, spoken word female vocals add plenty of steaminess, then 'Drive Easy' sinks down into a much deeper, fatter, more cavernous dub chamber with shimmering chords and menacing drums churning below. 'Plan B' is a big wall of guitar made sounds that bares plenty of Joy Division hallmarks before Zongamin offers two takes on 'Ruin.' The first is a DIY jumble of drums, electronics and dirty great guitars, and the second is more upbeat and cosmic, with kraut in its bones and psychedelia on its mind.
This might be their first foray, but you would never know it, and on this evidence La Decadanse are sure to become established producers in no time at all.
La Decadanse - La Decadanse EP
Release date 6th July 2015
Label Astro Lab Recordings
Tracklist
1. Plan A
2. Train In Vein
3. Ruin
4. Decadanse
5. Drive Easy
6. Plan B
7. Ruin (Zongamin Remix 1)
8. Ruin (Zongamin Remix 2)